Hummers vehicles are military vehicles that adapt for civilian use. Hummer autoparts are not available at the local machinist shop for replacement. It has manufactured many models such as H2 & H3. The H2 & H3 models are not typical SUVs, as they comprise powerful engines. Hummer H3 comprises high-quality autoparts such as powertrain, engine, drivetrain & transmission. This model equips with a 4L60E transmission. Also, its maintenance is intensive. In this article, we are going to discuss the most common hummer H3 transmission Problems.
On occurring the transmission failure, you should replace your transmission with another one. Choosing the new transmission may be expensive. Thus, you should choose the used transmission for the replacement. These products are easily available on online platforms in all makes & models for different fuel-type engines. Consider our used hummer gearboxes & search for their prices & specifications.
What transmission does the Hummer H3 have?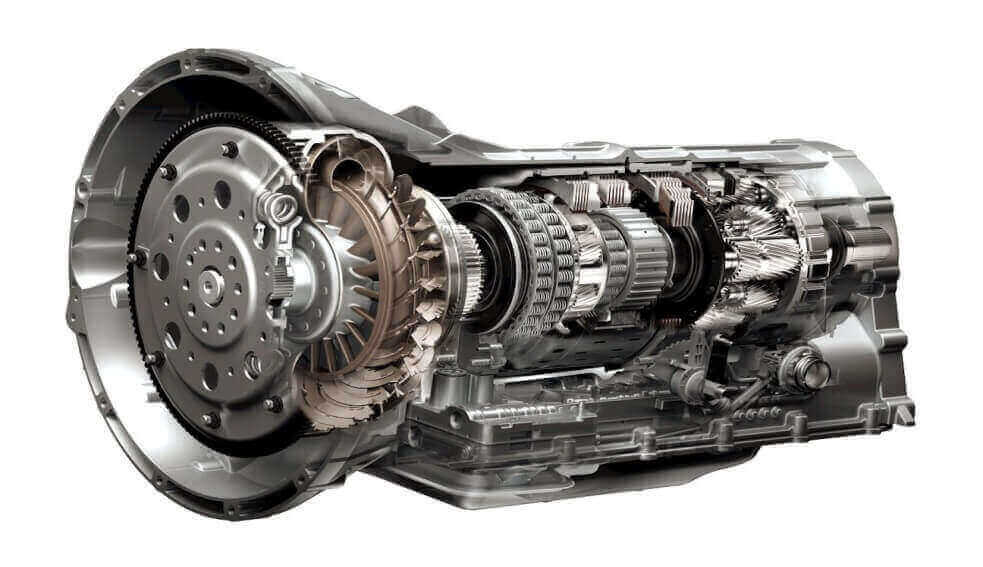 Out of all these hummers, H3 is one of the most famous and smallest models. This is by the date the best-selling model of Hummer. The transmission used in hummer h3 is 4L60E which is an automatic transmission. It includes four forward gears and one reverse gear. The transmission power emitting core remained the same as its predecessors but the actuation system for clutches, bands, etc is controlled by electronic actuators and solenoids. A VSS(vehicle speed sensor) is used as the feedback sensor which feeds the PCM or ECM the data to makeshift decisions.
With all the high-end specifications and luxurious experience, it has a few issues too. The most common issue is with the transmission that may be because of mechanical issues, general wear, and tear, due to fault in the system, or by any accident. Let us discuss the hummer h3 transmission issues.
Hummer H3 Shifting Problems
Hummer H3 is a standard model of the hummer series. It is powered by five-speed manual transmission with an optional four-speed automatic transmission. But it acquires many problems with the transmission. One of the most common is the complete failure of 3rd & 4rth gear. Below we have discussed some most common transmission issues.
Harsh gear shifting from 1-2: The 4L60E transmission can give a hard time to its driver when it comes to shifting the gear 1-2. It can sometimes be very hard with a wide-open throttle until you let off the gas. This may lead to an impeded engine. Due to wear the regulator valve and engine lights blink on the dashboard. To fix this the transmission needs to be taken apart to access the regulator valve. Once it is replaced and the transmission is reinstalled, the problem should get fixed.
Loss of 3rd and 4th gear: Drivers may experience loss of 3rd and 4th gear in the hummer H3 model. Because 3-4 clutch pack can fail prematurely due to one more metal clutch disc in 4L60E Transmission, irregular shifting, and freewheeling above 30mph. Even it can happen due to the shrinking of rubber seals on pistons 3-4 due to age, heat, or general wear.
Transmission slipping: If your transmission is slipping you may notice metal noises. The car might not go into gears like reverse gear. Shifting can also get delayed due to this. You may experience sluggishness and a little burning smell in your car. Engine lights might also start to turn on.
Not shifting into 4th gear: In the fourth gear, it makes horrible noises feels like the brakes are on, and once you manually shift the gear to second and put it BACK on OD the car shifts 3rd to 4th. Thus at that moment, the gear stuck into 4rth gear.
Gear stuck in car: The 4L60E transmission doesn't come out of gear, usually, the lowest gear this coils be because of the car going into Limp home mode. This makes the car feel suddenly very heavy because of nonexistent acceleration. When the powertrain control module (PCM) senses any electrical problem, it prevents the car transmission from shifting gears. This is to prevent any further damage but can be very annoying for the driver. As all the unessential systems shut down like air conditioning and may feel vibrations coming from the engine. It is the vehicle's mechanism to save its essential systems by slowing down every other unessential system. In this case, you should immediately take it to the professional for diagnosis.
The speedometer won't show any reading:Usually, the gear stuck & wouldn't come out of gear. Also, the speedometer won't show any reading. This shows a serious issue with VSS or a bad ECU. The VSS(Vehicle speed sensor) is quite hard to replace, as it is more expensive. It controls the speedometer & the cruise control system, which affects the engine more.
Leaking of fluid: There will be no movement in the vehicle after total loss of fluid due to subsequent leakage of it. You can see it underneath your vehicle if there is any leakage or it may be due to pump failure also. You may check before going for transmission repair if it's leakage or pumps failure. Make sure to never start your car if it doesn't have fluid in its transmission.
Other common issues: Some owners of the 2006 model of hummer h3 have also reported head gasket failures which required rebuilding the engine and replacement of some rear axles and transfer cases. Some owners also reported about the leaky valves and failing engines in the hummer H3 2006 model.
How much does it cost to replace a Hummer transmission?
The average transmission replacement cost ranges from $1,800 to $3,400. Even some transmission rebuilds take more than one business day, after inspection. The mechanics precise time for completion as well as the cost estimate. The overall cost depends on some factors such as cost of parts, supplies & the time spent. Also, the replacement cost varies to different types of transmission acquired. If you have chosen new hummer transmission then it may cost $2133. But if you have chosen the used transmissions, then it may cost less than the new transmission prices.
Final Words
In this article, we have discussed the hummer H3 transmission problems that lead to serious damage. Transmission is one of the main components of your vehicle. It controls & regulates the vehicle's speed & engine's power. It may fail frequently. Thus when you found your gearbox to be worn, immediately fix these issues to prevent future damage. Always be careful while driving and if you see any such problem with HummerH3, then take it to the professional or tow it to the auto shop if necessary. Apart from this, you can also choose a replacement. It is recommended to install the used hummer transmission in your Hummer H3 model. These transmissions are easily available at a low cost.