The South Korean automobile manufacturing company, Kia, also partly owned by Hyundai, another South Korean carmaker, is touted for their reliable cars. Thus, since launching their first-generation 2002 compact SUV models in the United States and other countries around the globe, the owners gave their positive remarks. Today, we see their mid-size crossover SUVs with new looks and offering a good deal of performance. Well, reliability and performance are amongst a few factors that buyers look for before purchasing any vehicle. But over the year Kia experiencing some serious problems, particularly with their engines. This vehicle model seems to have a 'Kia Sorento engine failure', and we need to know why?
Kia Sorento: A Turbo Hybrid
The third-generation models of Kia's Sorento crossover SUV come with both petrol (gasoline) and diesel fuel engines, and a six-speed manual or automatic transmission, respectively. The engines available include a 3.3-liter Lambda II V6, which can produce up to 290 horsepower (294 PS; 216 kW); a 2.4-liter GDI I4 that produces up to 190 horsepower (193 PS; 142 kW); and a 2.0-liter CRDi turbo 14 diesel engine with variable geometry turbocharger (VGT) that can produce up to 240 horsepower (243 PS; 179 kW), respectively.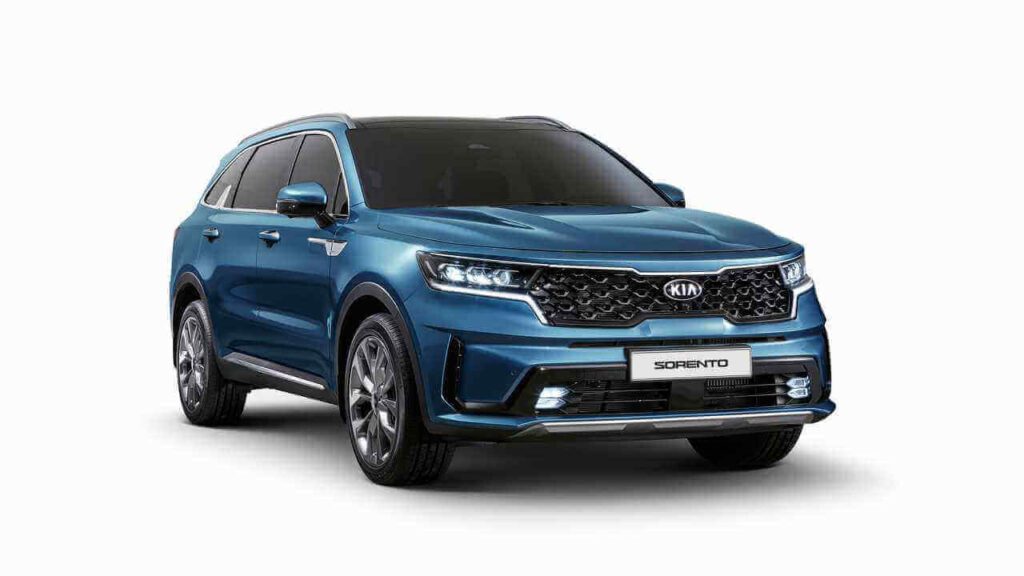 The existing 2.4-litre GDi I4 engine offers the same output as the outgoing engine, while the new 2.2-litre CRDi turbo 14 diesel engine with VGT is also available. These variants are equipped with a six-speed manual transmission or six-speed automatic transmission, and their drivetrains (powertrains) are front-wheel drive or all-wheel drive.
The fourth-generation Sorento crossover SUV model comes with two engine options. One is a hybrid, 1.6-liter turbocharged four-cylinder and single electric motor, which can produce up to 227 horsepower (230 PS; 169 kW) and a 258 lb-ft (350 N⋅m; 35.7 kg⋅m) of torque. The other is a traditional petrol-only engine, a 2.5-liter turbocharged four-cylinder, equipped with an 8-speed dual-clutch automatic transmission. It can produce up to 281 horsepower (285 PS; 210 kW) and a 311 lb-ft (422 N⋅m; 43.0 kg⋅m) of torque.
Aside from this, Kia is also making plans for introducing a plug-in hybrid variation and additional petrol-fuel engine options, along with a multi-collision brake system and a remote smartphone surround-view monitor.
What are common problems with Kia?
The Kia Sorento is a mid-size crossover SUV variant that is owned by a significant number of families and car enthusiasts around the world. But, there's something wrong with this crossover SUV variant, and it's not just with the recent model year. The problem, especially with its engine seems to have become a major concern for many owners, which has also made headlines in several auto magazines. The complaints have also been made to the ears of the carmaker, so we should be expecting fixes in their recent and upcoming variants of crossover SUV, Sorento.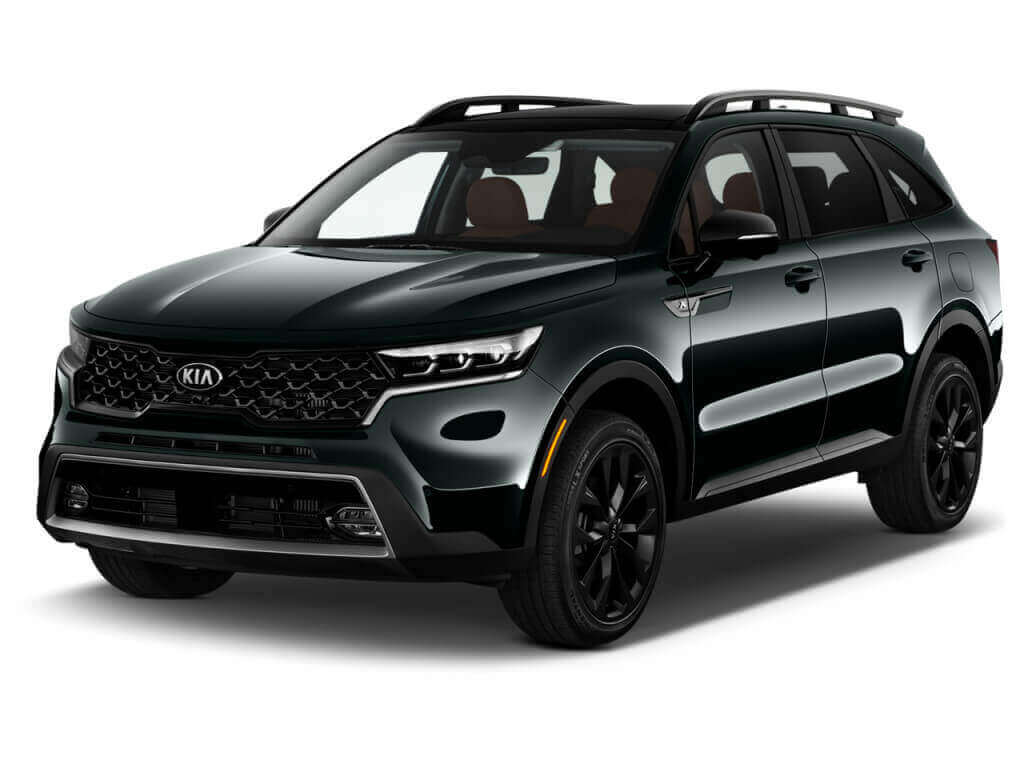 Let's take a quick look at the problem that's been occurring in many of the Sorento crossover SUV model years.
Engine Failure
A major problem that most owners reported with the Kia Sorento crossover SUV's engine is rather a troubling one. Many customers have complained about experiencing a complete engine failure while driving. Thus, the frequent occurrence of this issue with the SUV's engine is putting not only the car owners in precarious situations but the passengers, as well.
In most reports, owners complained that the engine of the Sorento SUV suddenly began producing loud rattling noise shortly before failing outright. This further caused their cars to break down in the middle of a drive and thus, forcing the drivers to coast into a safe spot, or ending up getting their vehicle towed to a repair shop.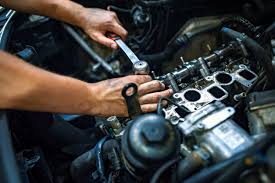 Here, the potential level of risk makes it more imperative that you look for the signs of an imminent engine failure so that you can take action immediately. If you are facing some sudden changes in the performance of your Kia Sorento then it may be an indication that something went wrong. For instance, your Sorento SUV might just begin to shake suddenly when idle, or it speeds up at a much slower rate than before. Also, the check engine light in your SUV could be another indication that your car's engine could shut down soon.
The check engine light in your car can mean a lot of things. So, if no other symptoms are occurring, then it is likely the problem isn't an engine malfunction. However, you must have your car checked thoroughly regardless. If there is a loud knocking or rattling noise coming from the engine, then it is one more sign that your car's engine is shutting down. This problem may often occur, especially if the noise increases and then lessens in speed alongside the vehicle's speed as a whole.
Thus, if your Kia Sorento SUV does suffer from having an engine failure, then it would likely mean that you're going to need to have the whole engine replaced. Unfortunately, replacing your car's engine could cost you not less than $2,500. It is, therefore, suggested that you do everything you can before buying a Sorento SUV. It's also a good idea to carefully inspect the car and look out for any red flags before making your final decision.
Transmission Issues
Aside from the known engine failure problems that have been occurring in the Kia Sorento SUV models, there are also problems with the transmission system. Several model years of the crossover SUV with a five-speed automatic transmission may have a higher risk of experiencing engine problems. In the worst case, the engine failure in various SUV models could occur frequently than its other variant, namely the Kia Optima.
Several complaints that were reported by owners include malfunction in shifting the gears and harsh shifts. These problems could cause the check engine light in your car to come on when there are certain issues with the solenoid valves. A few models of the Sorento SUV may also experience vibrations when you're driving the car at a higher speed or when your car is idling.
Thus, if you notice transmission issues occurring in your Kia Sorento SUV, the transmission fluid level should be checked to determine if it needs to be topped off.
How to fix Kia Sorento problems?
Avoid buying an unreliable used Kia Sorento SUV. Secondly, if you've got your eye on the Kia Sorento SUV, you may want to take the vehicle out for a test drive, and that is for many reasons. However, testing the possibility of an impending engine failure is the most crucial one. Also, if you notice any strange behavior with the car, such as shaking, shuddering, or difficulties accelerating, then it's best to just steer clear and look for other options. Unless you're willing to burn holes in your pockets for its repair.
Another thing is to look closely at the body of the car, in case you happen to notice paint peeling anywhere, though this is pretty much unlikely. It is just as important to have a local mechanic inspect the vehicle and get pre-purchase advice so that you can analyze the past of the car and look for any possible red flags.
Wrapping Up
Both the third and fourth generations of the Kia Sorento SUV were given a reliability rating of 4/5 and have an average annual repair expense if it's not driven excessively. However, the older generations of the compact SUV costs less to repair than most cars on the road, if the driver doesn't drive excessively.
The repairs are not as severe or as expensive as the average vehicle on the market, therefore, making the Kia Sorento SUV have good reliability and increased savings on maintenance to owners.