The Ford Escape is a compact crossover SUV produced and sold by Ford auto-mobile manufacturing company since 2000, i.e., now it's their fourth-generation SUVs. The Escape is one of the few small SUVs that still looks quite like a mid-size truck. Its commonly square body shape provides all-around visibility as well as its interior space. The earlier models of the SUV had a 4-cylinder or V6 engine, and a front- or all-wheel-drive option. They drive comfortably and are very practical inside, which is why it was the best-selling small SUV for many years.
However, there have been several complaints by many owners in regard to the Escape SUV's engine problems. This issue not only occurs in the recent model years of the vehicle, but it seems the same problem has also occurred in Ford's first-generation SUV variants, as well.
Do Ford Escapes have engine problems?
Among the most common, and pretty costly issues with the Ford Escape SUV are the engine and automatic transmission problems that include having minor sensor errors, to complete transmission failures. These problems can be dangerous and could leave the driver (and passengers along) stranded on the side of the road, or worse. Many owners of this SUV have reported that they've experienced engine and transmission problems, particularly with the 2006 – 2018 model years. A couple of owners have also reported that they had to get their transmissions rebuilt or replaced in order to resolve the problem. That cost them a lot, around $4,000 or more, depending on parts and paying up to mechanics.
Aside from this, there were some reports in September 2021, where various analyses rated the 2009 and 2012 Ford Escape SUV model years average with regard to its reliability. As for the other model years of this SUV, they were rated as being below average. The electrical power steering problems were also a major concern that many owners experienced with their Escape SUV.
The auto-maker, Ford had to issue a recall back in the year of May 2014 in order to address the issue. However, there were still many complaints reported about problems with the SUV's power steering, despite the company has dealt with the earlier recall. The repair was expensive because transmission issues are pretty costly. So, if you're planning to purchase a pre-owned Ford Escape SUV any time soon, you may want to pay careful attention to the way the transmission shifts when test-driving. The owners of the 2008 and 2009 Escape SUV model years also reported complaints about the transmission, which was more than other model years of the SUV variants.
Since late last year or earlier, the present generation of the Escape SUV crossover vehicles was assembled at Ford's plant located in Louisville, Kentucky, the U.S. Only the regular petrol-fuel (gasoline) and hybrid variants of the vehicle have been built to date. The demands for the compact crossover Escape SUV have decreased than what was hoped since Ford rolled out their new edition. U.S. sales plummeted by 23 percent during the third quarter of 2020 but quickly went down 32 percent. Not just in the United States, the situation seems pretty much the same in Canada, as well.
In Europe, Ford is currently working on a solution with regard to the issue with the Kuga PHEV. The problem seems to have originated from another issue which is related to the heat that is emitted by the batteries. There have been a couple of cases reported, in which owners complained of fires occurring in their Ford Kuga SUVs (a name given to the Escape SUV in Europe). This problem has also led to the recall of about 20,500 Ford Kuga models sold in Europe alone. Surprisingly, this may take several months in order to resolve the issue. Therefore, Ford has come to make a prudent decision to hold back on their production of the Escape PHEV for a while.
4-cylinder or V6: Which Ford Escape model is the best?
Is an FWD or AWD better? Is a 4-cylinder or V6 engine better? The 2010-2011 model years of the Ford Escape SUV with front-wheel drive 4-cylinder are better on petrol (gasoline). The V6 is also not a bad option. However, it may still be a good idea to avoid 2009 models because there have been some issues with the VCT solenoids, and were quite expensive to be fixed in the later models of the SUV. There's another drawback of the V6, and that is with one of the ignition coils having a failure. This issue could be quite expensive if you need to replace the coils and spark plugs on the rear cylinder bank. The 4-cylinder engine is much cheaper to maintain and requires fewer repairs. Ford Escape's AWD system is simple and also hassle-free, at least to some extent.
The Escape crossover SUV has a robust turbo-four engine option. The above-average mpg estimates with the base turbo-three engine, engaging handling, and a comfortable ride. In its interiors, the SUV offers ample space for passengers to stretch out and also, plenty of room for cargo.
The 2021 Escape crossover SUV model is available in four trims, which are S, SE, SEL, and Titanium, respectively. The price range of this SUV starts from $26,130, including destination, and tops out at $37,000 for the Titanium edition. This Escape Hybrid model comes in SE, SEL, and Titanium trims with a price range of around $28,850 to $34,545.
Is the 2022 Ford Escape hybrid reliable?
The latest 2022 model of Ford's Escape Hybrid could be a reliable SUV, concerning most standards. The Escape Hybrid is snappy and fuel-efficient, and it offers composed handling, even on rough roads. When optioned as a plug-in hybrid, the crossover SUV makes for an all-electric driving range of up to 60 km (37 miles). There is also sufficient seating space in both rows. The Escape Hybrid is equipped with an infotainment system and plenty of safety features. Also, it could be among the more affordably priced in the hybrid and electric SUV class of vehicles.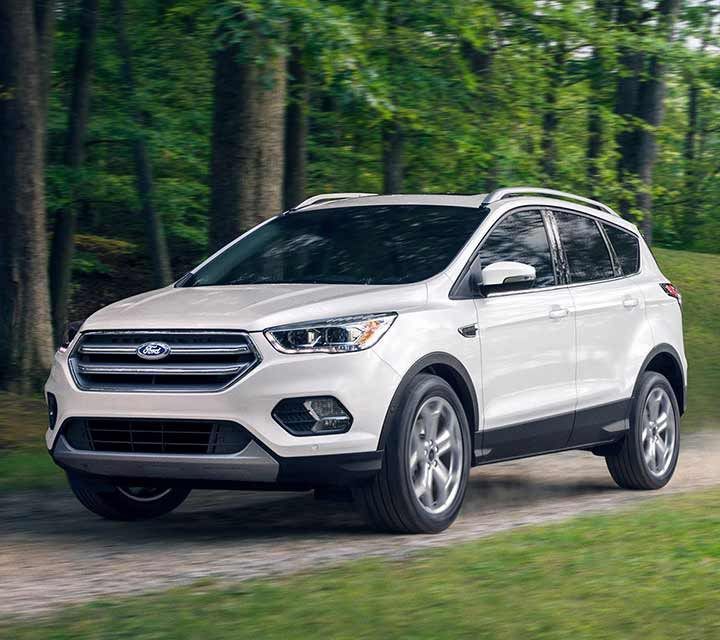 Should You Buy the Ford Escape Hybrid?
The 2022 Ford Escape Hybrid SUV is well worth a look if you're purchasing a hybrid SUV variant. The vehicle is comfortable to drive, it is also fuel-efficient and reasonably priced in its lower trims. Still, it may be suggested that you also check out other alternatives in the SUV class, such as the Hyundai Tucson Hybrid, Toyota RAV4 Hybrid, and Honda CR-V Hybrid. These hybrid SUV models come with high-end interiors, which are not quite available in the Escape Hybrid model since most are made from plastic.
Ford's Escape crossover SUVs may not last very long, with the average being around 150,000 miles (241,402 km). Although only a few owners were able to get their Escape SUV up to 250,000 miles (402,336 km), this might be with the high-end variant for this crossover. So, you should not expect that yours could also last that long. The reliability rating for the Ford Escape crossover SUV has been given 4 out of 5, which makes it rank in the 16th place out of 26 tested compact SUVs.
Wrapping Up
The 2012 Ford Escape crossover SUV might be the best model of all. This would be the last of the second-generation model to have ever produced before. The new Escape has now gone through a couple of significant changes in its design. Also, it's been reported that Ford may have plans to discontinue their two-row crossover vehicles after their present-generation SUV for the 2022 model year comes to an end. However, several new reports have they're saying that the three-row Ford Escape SUV will cease to be sold in the U.S., and instead, will be manufactured and sold exclusively for the Chinese market.