The choice of having a manual or automatic transmission is a matter of concern, at least for many car lovers. Some people may prefer a stick shift control rather than having their car's computerized AI managing the gears while driving. And, like many others, you may have also been in a situation similar to this one. The Toyota Tacoma is one of the popular and best-selling mid-size, off-road pickup trucks in the United States. Below we are going to discuss the special edition of the 2021 Toyota Tacoma with manual transmission.
It is also rivaled with other major players, like Dodge, Jeep, Ford, Chevrolet, and several other automobile manufacturing brands. The Tacoma pickup variants offer both manual and automatic transmissions. So, this means you have a choice here. However, there's also a debate flowing around concerning the reliability of Tacoma's automatic transmission system with that of the manual one.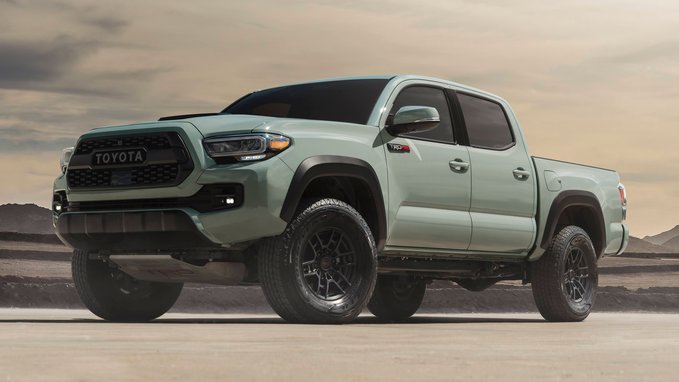 The same is the case with the current 2021 Toyota Tacoma model. Many people planning to buy the Tacoma model off-road pickup are still being troubled with this question. So, let's find out if buying a 2021 Toyota Tacoma pickup truck with manual transmission is worth the choice.
What transmission does the 2021 Toyota Tacoma have?
A transmission controller is an integral component in any drivable vehicle. Generally speaking, the transmission is responsible for communicating directly with a car's internal combustion engine and thus, makes the car move (drive). So, you can imagine that a car without a transmission system is incomplete and useless. It could only be towed from one place to the other.
When drivable vehicles were first developed (or invented), they had a manual transmission system (also called the stick shift with a gearbox). For several decades since its existence, we had our hands on this stick shift for controlling the gears of our cars. Until recently, most carmakers started to develop, adopt, and popularise the automatic transmission system, simply for the convenience of drivers. However, the innovation didn't just stop here. From manual to automatic, then came other designs, which we now know as the continuously variable transmission (CVT), semi-automatic transmissions, and maybe more. And, you guessed it right! These different transmissions have quite distinct mechanisms that allow them to function properly. But, what about the reliability of these new technologically-developed modern transmission systems?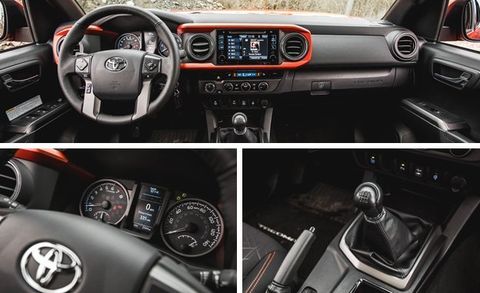 Most of you will already know the difference between manual and automatic transmission systems (as their names are self-explanatory). In short, a manual transmission uses a gearbox (aka transmission) with a lever (to manage the gears) near the steering and a clutch pedal (controlled with your foot). The clutch pedal is usually located next (either right or left side) to the accelerator pedal, then there's the brake pedal. You've probably seen this alignment in lots of (old and some new) vehicles. Many people also call it a stick shift – yup! Meaning shifting the gears manually using the stick-lever. This transmission system is also a preferred choice for most motorsport enthusiasts.
On the other hand, an automatic transmission works in a way where it may require little control from the driver. This type is sometimes, also called a fully automatic transmission. Here, the driver simply needs to shift the gear modes, for instance, from P (Park) to D (Drive) or N (Neutral), depending on one's driving conditions and the rest is automated. The selection of the gears also relies on several factors, like the engine speed, car speed, the selected mode in the gearbox, stability control, traction control, cruise control, and braking.
You can read more on our other blog "Types of Transmission in Cars and How They Work" to know in detail about the types of transmission systems and their functions.
How Reliable is the 2021 Tacoma Pickup with Manual Transmission?
Many people that already own the 2021model Toyota Tacoma pickup truck will surely have their personal views, particularly regarding the vehicle's transmission system. Some will praise the old-school manual stick shift, whereas a few others may find the modern automatic transmission quite convenient, especially in heavy traffic.
Toyota offers its 2021 Tacoma pickup model in various configurations and not just color options. Most importantly, among these options, buyers can also choose the transmission system i.e., manual or automatic. It includes a power-adjustable driver's seat, a standard Apple CarPlay/Android Auto/Amazon Alexa integration, and a few other changes. Also, all V6 models come with dual-zone climate control as standard. There are two new editions introduced in the category, as well. The Trail Edition is based on SR5 Double Cab models that offer built-in bins in the truck bed, while the Nightshade is based on Limited Double Cabs and offers aggressive, darkened aesthetics. The TRD Pro model has a new Lunar Rock color, which replaces the Army Green color.
In addition to this, the 2021 Tacoma offers engine options, such as Toyota Tacoma diesel engine, each of which is available with either rear-wheel-drive (RWD/2WD) or 4-wheel-drive (aka 4WD/AWD/4×4). The manual transmission is only available on Tacoma models equipped with a 4-wheel drive. Also, fuel economy may vary depending on the model's drivetrain, transmission, and body style, etc. It also comes as an access cab with a 6-foot bed or a double cab with a 5-foot bed.
The 2.7-liter 4-cylinder engine can produce up to 159 HP and 180 lb-ft of torque. However, it comes only with a 6-speed automatic transmission. It can travel 20 miles (32 kilometers) per gallon in the city, 23 miles (37 km) per gallon on the highway, and 21 miles (34 km) per gallon in combined driving with RWD. However, when it comes to towing an object that is just half of the max load, the automatic transmission will disappoint you. The 4WD, on the other hand, lowers those numbers by 1 mile (1.61 km) per gallon.
The current-generation 2021 Toyota Tacoma pickup offers a standard four-cylinder engine. However, buyers who don't mind spending extra money may upgrade to the V6 engine that is capable of delivering up to 278 horsepower. The Tacoma with a V6 engine would allow drivers sitting behind the wheel to enjoy a much stronger acceleration. Also, a higher tow rating of 6,800 pounds (3.08 ton) would allow the mid-size truck to easily handle a bigger load. Unlike the base four-cylinder engine, the V6 engine can be paired to a six-speed manual transmission, since Tacoma's base engine may not have enough muscle for some truck enthusiasts. However, acceleration will be slower than average. The engine can deliver up to 159 horsepower.
The 2021 Chevrolet Colorado's base four-cylinder engine can deliver a more formidable 200 horsepower when compared with the Tacoma. In addition to this, drivers will notice a difference in the performance, especially when accelerating and towing a load. While upgrading to Tacoma's V6 engine may help solve this problem, buyers, however, will have to shell out more money from their pockets. A few of today's several variants of mid-size pickup trucks offer better overall fuel economy. Even when equipped with a smaller four-cylinder engine, the Tacoma returns only 20 miles (32 kilometers) per gallon in the city and 23 miles (37 kilometers) per gallon on the highway. On the other hand, the diesel-powered Chevrolet Colorado can deliver up to 30 miles (48 kilometers) per gallon in the city.
Closing Words
The 2021 Toyota Tacoma is a popular and recommended pickup truck for many off-road 4WD fans. Toyota's reputation for developing reliable auto-mobiles gives the 2021 Tacoma pickup slightly a better edge in long-term dependability. More safety technologies also come standard on the new Tacoma variants.
If you still have questioned whether to go for a manual transmission or automatic transmission when buying a car, we suggest you read our blog about "Is an Automatic-to-Manual Transmission Swap Worth the Effort?". This may help in giving you a brief idea about the risks and possibilities if you decide to switch your car's transmission system.