Toyota's fifth-generation compact crossover SUV model, the RAV4 launched in 2018 in the US market, is still having problems with its transmission. Now, the question is, will the 2021 Toyota RAV4 variant also have similar transmission problems to its predecessor? Below we have discussed the Toyota RAV4 transmission problems & their causes.
Toyota RAV4 2021 Model Review
If we look briefly at the history of the Japanese automobile manufacturing company Toyota, it shows that the carmaker first launched its compact crossover model called RAV (Recreational Active Vehicle) back in the year 1994. Toyota RAV4 is a compact SUV that combines the benefits of a crossover SUV and a compact car. This means having an increased cargo room, an all-wheel-drive option, all of it alongside excellent fuel economy and maneuverability. The Toyota RAV4 is valued to travel at 43 km (27 miles) per gallon.
The Toyota RAV4 compact crossover SUV is also a very popular choice among people in the United States and other countries, as well. The vehicle's decent reputation and noteworthy sales have also helped in establishing a good name for itself over the years. This crossover SUV from Toyota is well-known for its rugged features and also having the ability to perform like that of a compact SUV. It is also a hybrid vehicle which gives the feeling a whole new feel and an impressive look. It is rated highly by several critics and even boasts of having decent benchmark scores in multiple areas.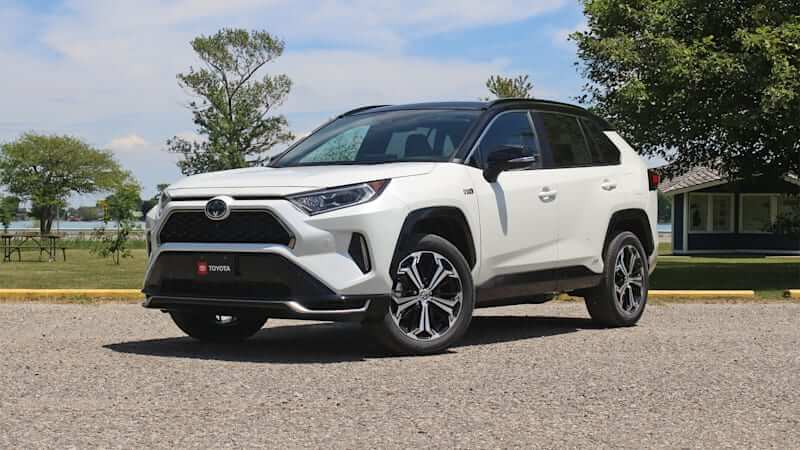 Back in the year 2001, Toyota brought out a completely new design of their RAV4 compact SUV variant. Its newly redesigned looks were also seeing a welcoming change that had generated a lot of buzzes as it were with the already popular SUV variants in those days. However, it came to be noticed that Toyota had made some significant changes under the bonnet, as well. Unfortunately, a few changes brought a negative impact on the car's performance and reliability. The problem started occurring with the ECM (electronic control module). The ECM's function is to send signals to the vehicle's transmission and tell when and how to shift the gears when driving the car. This function just didn't work as intended. Surprisingly, Toyota was well aware of this transmission problem for more than 4 years, until the carmaker did respond to the issue. It was also brought to attention that the ECM-transmission failure also had the most effect in the early second-generation RAV4 (2001-2003) compact SUV model, as well. Therefore, a new policy had to be introduced that covered certain RAV4's transmissions and ECMs for up to 10 years or having traveled at least 150,000 miles (whichever comes first) from the time the vehicle was new.
Does RAV4 have transmission problems?
Aside from having all the exceptional highlights and features offered in the Toyota RAV4 compact SUV, the compact crossover still experienced a couple of unexpected problems. Among them, the car's transmission is at the top of most of all the other problems which owners of the Toyota RAV4 compact crossover SUV had experienced in the past and still does today. Many owners also came forward to report they're unhappy experiences, particularly relating to the vehicle's transmission issues.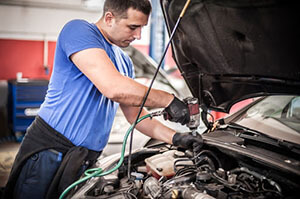 The main problem seems to be the inability of the RAV4's automatic transmission to shift the gears correctly. This problem is something that is very serious and cannot be avoided, since it can put the safety of the drivers at risk. Thus, there were a total of 10 models that were affected by this problem. It can also be said that many Toyota RAV4 owners may seem to have been less than pleased with both the car and the carmaker's reliability.
Often, several RAV4 owners came forth and complained about the problems with the shifting performance in the car because of how the ECM handled the transmissions. The issue is particularly troublesome in the second-generation RAV4 SUV variant. Also, there were quite a significant number of RAV4 owners that admitted to having experienced trouble with the warranty. Overall, the reports of complaints that were shared by the RAV4 SUV owners made the car somewhat less than ideal. Therefore, learning about this inside information, sort of started to make a little more sense as to why the transmission problems were deemed the most bothersome issue for many unhappy Toyota RAV4 owners. Thus, having to come under pressure from lawsuits and other agencies, the carmaker Toyota had to extend their RAV4 vehicle models' warranty to 10 years/150,000 miles (ca. 241,402 km).
In the following section, we will take a broader look at the transmission problems that have occurred both in Toyota's RAV4 past and present models.
Powertrain and Transmission Issues
Several RAV4 owners have reported problems relating to the vehicle's power train, which also makes it one of the most common issues.
The main problems with the RAV4 model include automatic transmission issues, transmission solenoid issues, and transmission noise issues, among others.
Automatic Transmission Issues
It is surprising to know that there have been several reports (in hundreds) concerning issues with the Toyota RAV4's automatic transmission system. A lot of owners of the compact crossover SUV also reported problems with their vehicles causing uncertain jolts while they were trying to accelerate.
Some people who took their RAV4 SUVs to auto service centers confirmed that there was a problem with the transmission and the ECM unit.
Transmission Gear Slipping Issues
A lot of RAV4 owners also made several complaints about their vehicle's transmission slipping gears and without giving any signs of warning.
However, this issue with the vehicle has been met with several lawsuits. These lawsuits have now also constrained the auto manufacturer to acknowledge the issue and to come with solutions. The company Toyota also decided to extend the warranty n regard to such problems up to 10 years or having the vehicle traveled 150,000 miles (241,401.6 km).
Transmission Solenoid Issues
The other commonly reported transmission problem with the RAV4 vehicle is its solenoid. Some people complained of their RAV4 about a check engine light coming on randomly while driving. This light coupled with the vehicle stalling intermittently.
Some research showed that the problem can occur because of a faulty solenoid that leads to immediate replacement.
Unpleasant Transmission Noise
There are a lot of RAV4 owners who complained about an unpleasant grinding noise that sometimes emerges during acceleration or deceleration. A few others further complained that such problems occurred right after the vehicle was put in reverse or when switching from FWD to 4WD.
This transmission problem has been reported by many of the owners in their new as well as older RAV4 compact SUV models.
Troubleshooting Toyota RAV4 transmission problems
Given below are a few possible causes and solutions for some of the powertrain and transmission issues that have been stated above.
Faulty Needle Roller Bearings
The needle bearings present in the vehicle are those components that stop the gears in the torque converter from grinding unnecessarily. So, if these needle bearings begin to wear out, it could cause the grinding noises or sounds from your Toyota RAV4 compact SUV.
Low or Contaminated Transmission Fluid
These RAV$ vehicles either come with manual or automatic transmission need sufficient and clean transmission fluid to keep them functioning properly. So, without the appropriate amount of clean transmission fluid, your car transmission system could start to overheat unexpectedly, and, as a result, the gears may start to slip or surge out of control.
Clogged Transmission Fluid Filter
The Toyota RAV4 compact crossover SUV variant contains a filter for the transmission fluid, which is responsible for letting out the right amount of clean fluid through. This means a clogged transmission fluid filter can hinder its functioning, and eventually grind the transmission to a halt.
What You Can Do
Transmission issues occurring in the Toyota RAV4 crossover SUV variant can render your vehicle partially or completely useless when not handled properly. Therefore, given this, it is suggested that you take your vehicle to a trusted and professional car mechanic or an auto service center for proper inspection, diagnosis, and a steady solution.
Additionally, you can also reach out to your car dealer for other possible solutions, if you still have a few miles or years left on your car's warranty.