We're already seeing a lot of electric (and hybrid) cars on the market, and the race between carmakers is on. Likewise, the Japan-based auto-mobile manufacturing company Toyota plans to launch a new generation of their sports car called the MR2 by 2025, but this time it'll be a mid-engined EV.
But, it isn't the first time that Toyota is going to come with the MR2. In fact, this will be a fourth-generation mid-engine coupe to be produced by the carmaker, and after two long decades. Since the 1980s and until 2007, Toyota had already developed three generations (W10, W20, and W30) of their MR2 sports car, which also received positive remarks from many owners and car enthusiasts. And thus, it seems the motivation has given Toyota a little push toward making a name for itself again. In other words, the 2025 MR2 electric sports car will be the successor to Toyota's previous generations of the MR2 coupe.
Quick Look: 2025 Toyota MR2 Highlights
The Toyota MR2 coupe is a sports car, where MR2 is the abbreviation for Midship Runabout 2-seater (or two-seater). However, the name can also be understood by taking as a reference from the first initials of Mid-engine Run-about 2-seater. For the starters, the car's specs include a mid-engine, two-seater, and rear-wheel drive, among others. Since it will be powered by an electric motor, there will not be a standard internal combustion engine.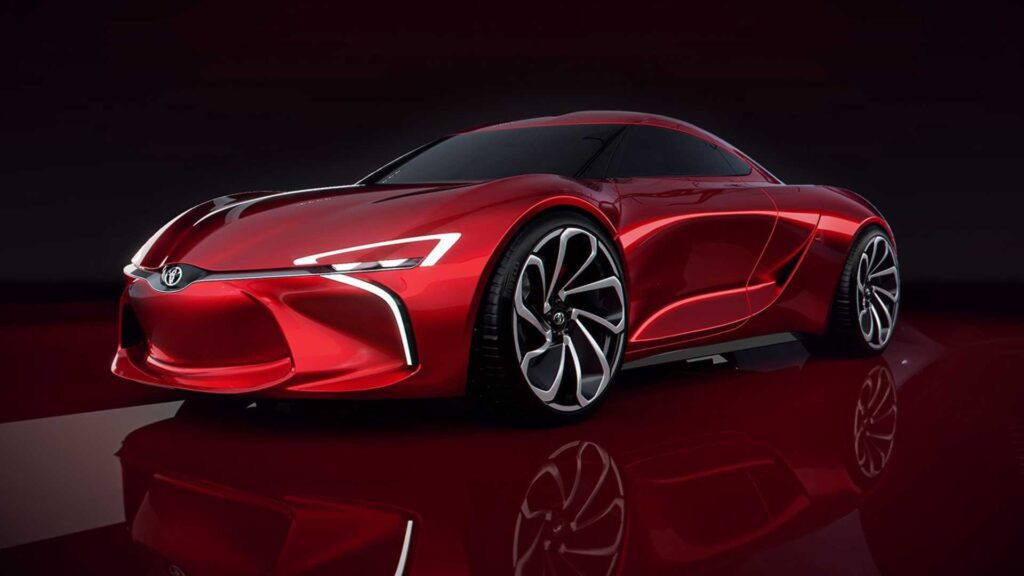 Carmaker Toyota is rumored to be working on a new lightweight mid-engined electric sports car. While details about this car model are still scarce, a few sources and reports do suggest that the new electric-powered sports car may be based on the all-new design and performance platforms. The upcoming mid-engined sports car is developed by the collaboration between the three Japanese carmakers, which are Toyota, Suzuki, and Daihatsu, respectively. Also, the new-generation sports car is said to make its worldwide debut in the year 2025, or possibly a little earlier. Toyota and Suzuki are in a partnership for several years & also they introduced re-badged car variants in various Asian markets. Also, Daihatsu is a wholly-owned subordinate of Toyota.
There are several reports also suggesting that Toyota's 2025 MR2 mid-engined sports car could be powered by Suzuki's 1.0-litre turbocharged engine under the bonnet. However, this sports car is rumored with a 1.4-liter turbo unit & powering the Swift Sport. Suzuki carmaker might seem like an unusual partner to being teamed up with to develop the new line-up of sports cars. But, the carmaker does have some specialty in making small, lightweight cars (called 'Kei') in Japan. The company also has pretty good experience with performance, particularly in the car models, such as the Swift Sport, as well as the Cappucino and Cara. The latter is known more famously as the Autozam AZ-1 that was built in collaboration with Mazda, another popular carmaker. Thus, with Toyota, which owns a five percent stake in Suzuki, the partnership might as well make sense. Also, many reports indicate that the new mid-engined sports model would be sold as a Daihatsu, which is wholly owned by the Toyota auto brand.
If the above-mentioned rumors are to be believed, then the two-door car will be a member of Japan's burgeoning almost 300kW club. This is with a 2.8- or 3.0-liter V6 petrol engine complemented by an electric motor and solid lithium-ion battery to produce around 298kW. Surprisingly, those performance outputs also put the car right in the range, like that of the new Nissan Z vehicle. Nissan is another Japanese auto-mobile brand whose reborn performance car is equipped with a 3.0-liter twin-turbo V6 petrol engine. Its output of 285kW/475Nm to the rear wheels is paired with a six-speed manual transmission with the engine revving that matches as standard and is available with a nine-speed automatic transmission as an option. Perhaps, that should also be enough to push the Nissan Z up to 100 km/h in just around 4.5 secs. However, with the instantaneous torque of a PHEV powertrain, the new MR2 could even be quicker still.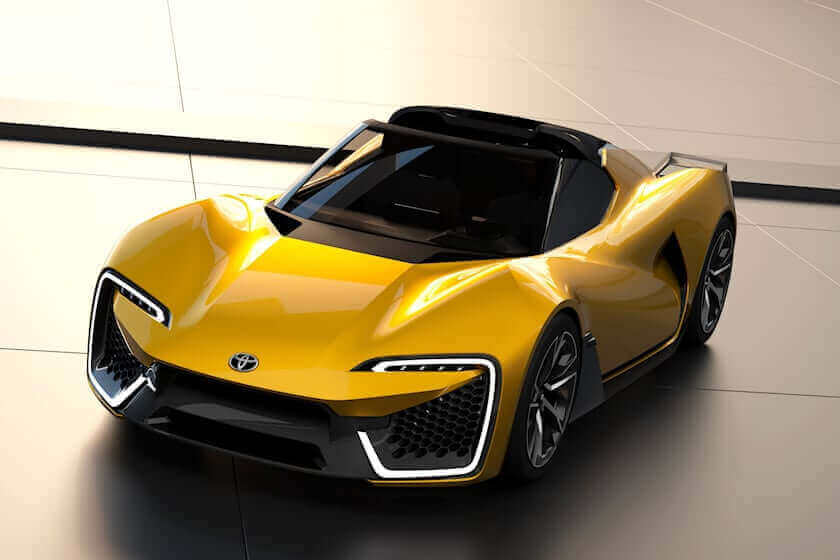 Aside from this, there are rumors around the new Subaru WRX Sti, which should be revealed around March next year. It will be equipped with a 2.4-liter turbocharged four-cylinder boxer currently found in the Ascent SUV (the U.S. only). According to a couple of reports, the new engine can produce as much as 295kW of power. That would put it above the Toyota GR Supra which delivers 285kW power, and is on par with a new MR2. Still, the MR2 appears to be only at a rumored stage at this point. But it's not as crazy as it sounds.
As the new MR2 will be a plug-in hybrid, then the EV driving silently will also be on the cards, though there are yet no detailed battery size or range predictions mentioned. Toyota has been touting a return of the MR2 nameplate since as far back as 2018. This is part of the brand's "three brothers" collaboration strategy that would see the Toyota 86 and Supra joined by another high-performance car. These reports also ping the 2025 release date & the deal is likely far from done and there is still a lot that could change before the new MR2 enters production.
Toyota has stated in the past its desire for a 'three brothers' approach to the automobile brand's range of performance sports cars. It completes the three brothers strategy by using mysterious third model slotting with Supra & 86. Toyota has made no secret of the fact that it wants another sports car in its line-up to complement the Supra and 86. The latest rumors thus indicate the brand could turn to an unlikely partnership in order to bring its vision to a reality in the coming years.
Expected Launch Date and Cost
It could be also possible that the new-generation Toyota MR2 2025 model will make the transition to being either a purely electric car or a hybrid. Given the fact that Toyota would push completely toward electric vehicles. So, if it can yield fruitful results, then the revival of the MR2 is still quite far off.
Thus, we would expect the lightweight mid-engine MR2 sports car to arrive in or before 2025. As far as its cost is concerned, the new MR2 may come with a price starting somewhere around $45,000 in the United States and following the global market.
Wrapping Up
The announcement of Toyota's MR2 sports car came as something of a surprise as the carmaker outlined its vision for a future that is not too distant and that will be introduced with EVs. Also, among the familiar body shapes that lurk in the new performance car, makes it look a lot like the ones that render the MR2 which we have seen to date.