Looks like the Nissan Rogue had gone rogue. It seems that the defective transmissions commonly occurring in certain 2014-2018 models of Nissan Rogue have led hundreds of owners to report a class-action lawsuit against the manufacturing company. This allegation isn't made recently, in fact, it's been quite sometime now.
Several potential customers that own the Nissan Rogue crossover SUV are disgruntled due to problems occurring with the car's CVT (aka continuously variable transmission) transmission system. The complaints filed are not just by a few owners, but the numbers appear to be in thousands. Now, this is a major concern why so many Nissan Rogue SUVs are causing transmission problems, which could also be very dangerous on the roads if not looked into by the management.
At the time of this writing, the class action lawsuit investigation in Nissan Rogue CVT transmission problems is no longer open by attorneys as a settlement has been reached in October 2021. However, people that may still be interested in this regard can visit the ClassAction.org website and read about the resolution of the proposed class-action lawsuits against the automobile manufacturing company.
In this blog, we will take a look at the problems occurring in the Nissan Rogue SUV category of vehicles, especially with their transmission system.
How does a Nissan Rogue look?
Today, certain categories of vehicles have the CVT transmission installed by their auto manufacturers. Nissan, a Japanese car manufacturing company, started using this technology, too.
We've already done a blog explaining the types of automobile transmission systems and their function. You can read more about them here.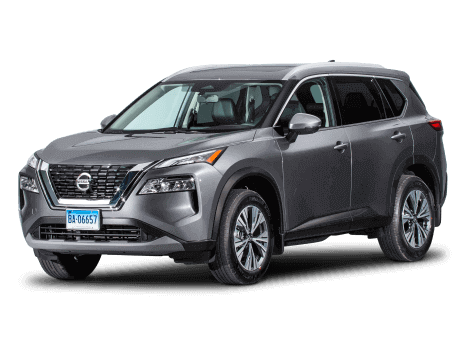 Nissan has been and strives to maintain its popularity in the list of best-sellers. The 2014-2018 models of the Nissan Rogue compact crossover SUV vehicles have the modern-day continuously variable transmission (CVT). This type of transmission is different from both the standard manual and automatic transmission systems. Even the 2021 Nissan Rogue compact crossover SUV (all-wheel-drive) variant comes with a CVT straight from production.
Nissan Rogue Transmission Problems
Many Nissan Rogue SUV owners brought forth a class-action lawsuit to address the broken/defective transmission with which they were facing issues. The lawsuit claimed that not only are there proven defects in the vehicles' transmissions, it is also suggested that the ongoing issues were aware to its company, Nissan, a couple of years ago.
The lawsuit against Nissan further goes on to claim that it is the CVT transmission system that is to be blamed. The allegation has also described its design as being unconventional, and that it uses a steel belt and pulleys instead of the standard gear system, which is more accepted by many car owners.

However, despite having its share of popularity, the Nissan Rogue compact crossover SUV is also becoming infamous for its transmission problems. Their 2014, 2015, and 2016 models, in particular, seem to have the most problems. As reported by the website CarComplaints.com, there are a couple of notable concerns, which include a transmission shake, a hesitation, and a lack of power on command. Thus, in some of these scenarios, having a total replacement of the CVT assembly may be the only solution. Although this may require some help in reprogramming efforts, as well.
Transmission problems with certain models of the Nissan Rogue vehicle have also proven to be quite costly for many SUV owners experiencing this issue. Nissan does, however, cover only the first transmission replacement under warranty. After that, if the issues still persist, then it's on the car owners to burn holes in their pockets. The out-of-warranty replacement can cost hundreds and thousands of dollars, no joke.
However, the out-of-warranty replacement cost may not be the only concern. Problems, such as transmission failure, especially while driving, can lead to potentially dangerous situations, including fatal accidents. Nissan's Rogue SUV vehicle has been having transmission problems in several of its models, especially those that were launched in the market post-2009.
The first generation of the Nissan Rogue compact crossover which was launched in the year 2008 and which lasted until 2014, had a direct competition with rivals, like the Honda's CRV and Toyota's RAV4.
CVT Transmission Failure
Nissan introduced their compact crossover Rogue SUV models with a modern transmission system called the Continuously Variable Transmission (CVT) that replaced the standard gears. Unfortunately, most of the Rogue compact crossover models soon began experiencing CVT failure, thus, hindering these vehicles from exceeding 3000 RPM. This problem can be noticed especially when the vehicle is climbing an upward hill or maneuvering slopes of terrains. This is where their SUVs with CVT encountered a loss of power, thereby causing the vehicle to stop abruptly. This transmission problem occurred quite frequently on Nissan Rogue models that were launched in the years 2008 until 2018.
A solution to this problem is, you will need to fix it by having the CVT replaced. However, this replacement of the CVT can cost you around $3190 or more.
Overheating of Transmission Oil
In addition to the problem mentioned above, overheating of the transmission oil is another prevalent problem in Nissan Rogue SUV models. This problem can occur when the vehicle hits a mileage of around 107,000 miles, which could result in the transmission oil starting to overheat, and thus, making the vehicle go to a complete stop.
In order to fix this problem, there are two ways:
Install a transmission oil cooler, or
Replace the car oil cooling system
Repairing the issue of overheating in transmission oil on your Nissan Rogue SUV vehicle could cost around $2500.
Transmission Slipping
Another problem of transmission slipping in the Nissan Rogue SUV models is quite common that is experienced by a lot of car owners. Since, it uses a CVT, like an automatic transmission system, transmission slipping in the vehicle can occur due to the changes in transmission oil levels or burned fluid.
A few signs of transmission slipping may include:
The vehicle's engine starts whining excessively
Gear changes for no apparent reason
Pitch change in the engine
When issues like these occur in your Nissan Rogue SUV vehicle, you must seek assistance either from the car manufacturer's service center, or a professional car mechanic, to repair the problem immediately.
Transmission Wears and Vibrates Prematurely
When your Nissan Rogue SUV hits 100,000 miles in mileage, your vehicle may begin to experience premature wear and vibration in its transmission system. This issue may occur because of the high friction caused in the transmission system.
This problem is quite similar to a transmission failure. So, the best solution to fixing it is to entirely replace the vehicle's CVT system.
Future concept of Nissan Rogue SUVs
The 2021 Nissan Rogue SUV model may be expected in being much safer than its predecessors. Although the 2020 Nissan Rogue SUV model did manage to earn itself a better reliability rating, and we hope that the 2021 model may also get on the same track and strive to maintain a positive impulse for the prospective buyers. The latest generation still offers a single-engine variation across all of its S, SV, SL, and Platinum trims, including the 2.5-liter four-cylinder engine's 181 hp capability. The Nissan Rogue SUV still uses a continuously variable transmission system. But, it's uncertain to say for sure if the transmission issues, like in their 2013-2018 models, are no longer a concern.
Despite the concerns with their transmission system, and their class-action lawsuit as well, the Nissan Rogue SUV variants continue to improve their popularity among consumers.
Closing Words
When problems occur in vehicles, it is not so uncommon for this technical or mechanical malfunction to become a one-off issue. Sometimes, we may also look at these problems as though there are just anomalies in their production or perhaps, with the off-the-line parts.
However, regarding the Nissan Rogue SUV vehicles, costly and potentially dangerous transmission concerns have become so frequent, they're now quite expected by consumers. Thus, for this reason, Nissan had to face legal actions. We also hope that the resolution of the class-action lawsuit proposed against the company will make a difference for the good and fix the problem once and for all.