Honestly speaking, we now seem to be getting quite accustomed to the new technologies that are used in automobile manufacturing. A lot of things have now changed and innovations are bringing a new persona to motor vehicles. For instance, among many components used in a vehicle, the inclusion of automatic transmission over standard manual gearbox is becoming quite common. But, looking back at those days when both consumer and commercial vehicles were produced by their respective manufacturers, they all used to have a standard manual transmission (aka gearbox) system. This type of transmission mechanism had been around for several decades, until recently, several automobile manufacturing companies decided to develop automatic, semi-automatic, continuously variable (CVT) transmissions, etc., for their future generations of vehicles.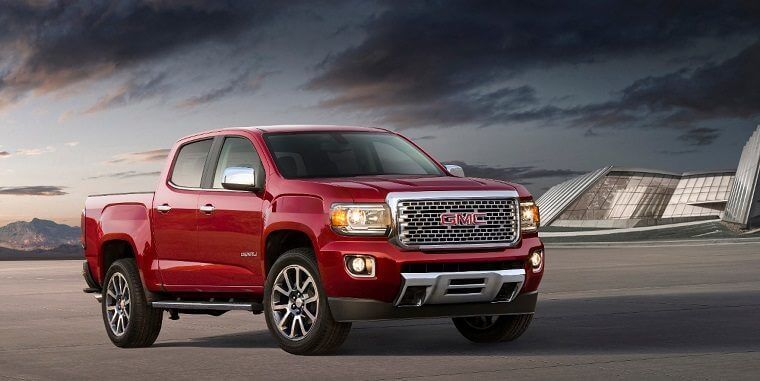 In one of our blogs, we did a review on the types of transmission systems used in car variants. If you'd like to know more about them, you can head here to read.
As we're in the phase of adopting new transmission or gearbox system in cars, there are still some cars that are available with manual transmission. So, if you're still interested in buying a pickup truck with a manual transmission, we are going to list a few of them here for you.
What Pickup Trucks Come In Manual Transmission?
A lot of people would love to own or may want to simply drive an off-road pickup truck, which can also be used for mid-to heavy-duty purposes, including towing. In the United States, the demand for such compact pickups is constantly on the rise. Therefore, not only their in-house carmakers, such as Dodge, but even foreign automobile manufacturers, like Toyota, Ford, and more are showing their interest in the global market.
These vehicle manufacturing companies produced several variants of their pickup trucks. Also, they have received positive remarks from many satisfied car owners. All these years, the carmakers provided manual transmission, unfortunately, they're now embracing better shifts which can give increased power and efficiency. This also means the already-produced pickups will soon become "outdated" and left in oblivion. That means no more production with manual shifts or gearboxes. This could probably disappoint the folks who prefer getting their hands on manually shifting the gears than having the vehicle's built-in computerized system assist the drivers.
The following includes a couple of off-road compact pickup trucks with standard manual transmission which you could still purchase today.
Dodge Off-Road Pickups – RAM 2500 (2018 model)
The very last model of Dodge offering the standard manual transmission on their range of full-size pickup trucks comes on their 2018 model of the Ram 2500 Off-Road. You could get this off-road pickup model on any trim that you may want, so long as the variant is equipped with a 6.7-L Cummins diesel engine. The engine's power is managed through a G56 6-speed manual transmission. However, this legendary transmission system now appears to be disappearing gradually from the automobile industry. The 2018 Ram 2500 pickup variant is the last off-road pickup truck that you can still buy with a manual transmission.
Toyota Off-Road Pickups – Tacoma TRD Pro
Toyota still offers a 6-speed manual transmission on their Tacoma TRD Pro trim off-road pickup variant. However, it appears that Toyota is now going in the opposite direction of their historical trend. Now, they only offer a six-speed manual transmission option behind the premium 3.5L V-6 engine. This option is available on the four-wheel-drive TRD Sport, TRD Off-Road, and TRD Pro models only.
Off-Road Pickup Jeeps – 2021 Jeep Gladiator
The 2021 model of the Jeep Gladiator 4×4 pickup also includes the standard manual transmission system behind its power. The prior model of the Jeep Gladiator pickup is currently only available with one engine, i.e., a 3.6L V-6 engine. It, however, does offer a choice of getting either an eight-speed automatic transmission or a six-speed manual transmission. Likewise, the Toyota Tacoma off-road pickup, the manual transmission available the full trim line up of the 2020 variant of the Jeep Gladiator. This is available on the variants, such as the Sport, Sport S, Overland, Mojave, and Rubicon.
Although it is also not certain if these pickups could be upgraded with an automatic transmission, we'll just have to wait and see. However, all is not lost. Toyota may continue to provide the standard manual transmission in only a few of their off-road compact pickup variants for a couple of years more.
Advantages of manual transmission over automatic transmission?
For many years, manual shifts have always been the standard transmission system in vehicles, whether these are regular cars, SUVs, CPOs, hybrids, luxury, trucks or off-road pickups. Today, we see just a few of these variants still getting a manual gearbox for managing the shifts to suit one's driving.
Most sports cars now come with an automatic transmission system, which is anticipated in giving the drivers better control, performance, and efficiency. Perhaps, these are also a few necessities that might have compelled carmakers to create such technology for their range of sports cars.
There are still demands for the standard manual transmission or the shift stick, though this gearbox is now dwindling. There is, however, something tactual, analog, and ultimately satisfying about changing gears all by yourself, which simply cannot be replaced even with an improved fuel economy or launch control and quick shifts. The obligation of driving any vehicle is shared between a human and the machine. Thus, rather than taking away the role of the driver, a vehicle with a manual transmission keeps in check the human aspect of driving. That is also very crucial, especially as many carmakers in the present time, continue to push for autonomous vehicles. For those who would prefer to pilot their vehicles, those given above are a few of the off-road pickups you could still purchase right now with a manual transmission.
Closing Words
We're pretty sure that even those mid-size pickups will lose their manual transmissions on their next redesign. And, is that such a bad thing? Modern automatic transmissions shift faster, are more reliable, and some even allow you to override the built-in computerized system to pick the gear you want. So, there is no functionality lost between manual and automatic shifts.
Some folks will still find manual transmission more "user-friendly" in comparison to the new generation of automatic transmission systems. But, it's all up to the individual's personal preferences.