Although innovations in the automobile manufacturing industry have brought several changes in our relationship with cars and how we drive them, there is still an "old school" craving in many of us. This also holds with the transmission system that is used in vehicles of any variant, including jeeps. Unfortunately, there aren't many jeeps that come with a standard manual transmission, since automakers are moving towards better technologies and electric vehicles (EV).

Take, for example, most vehicles today, are equipped with automatic and continuously variable transmission systems. These and a few other types of transmission systems are developed to simplify our driving experience, both on the roads and off-road terrains.
In this blog, we're going to check out a few jeep models that still offer a manual transmission.
Jeep Manual transmission reliability
To find out which Jeep models come with a manual transmission, proper research is necessary for getting the best results. Personal preferences are important as well, though. There may be many enthusiasts that don't enjoy driving vehicles having automatic transmissions, while there may be some that still prefer having the good old manual transmissions. This is because a manual transmission is arguably one of the best types of transmissions out there. Aside from this, the manual gearboxes perform better on experiencing off roads. You probably will not want to get stuck with your jeep having automatic transmission at treacherous trails in the hills. The reason is that with automatic transmissions, there is not much that you could do, to be honest. So, going for a jeep with manual transmission is probably going to be a no-brainer for you and those that need some help in deciding.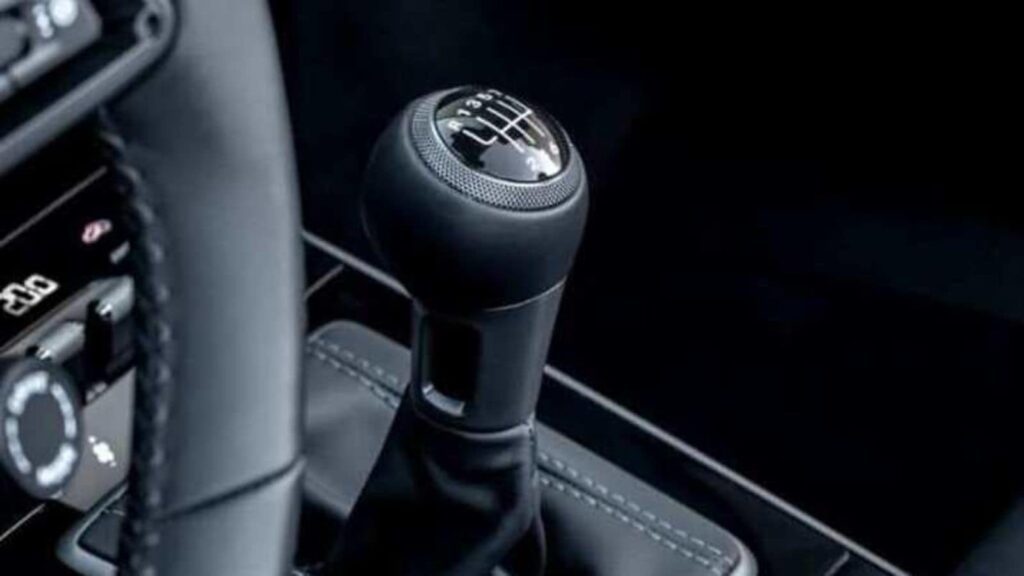 If for a while, we look back at the days when the vehicles began rolling out of the production line, they used to have manual transmissions only. Now, the times have changed and newer technologies have evolved. These changes have also brought in an automatic transmission in several vehicle variants that we own today (and in future generations).
Thus, with time, the choice for the transmission systems in vehicles in the United States has mostly been the automatic transmission system. No doubt, many car owners will find automatic transmission quite convenient as it allows the drivers to shift the gears without any hassle, unlike manual transmission, where the driver needs to manually shift the gears. The manual transmission also requires some skills, since it isn't easy to become an experienced driver just by driving a few kilometers on a highway or in the city. These transmissions are good at shifting, but they require some time & patience to perfect.
This may also be a reason why a lot of people are fond of jeeps with the manual transmission, particularly those enthusiasts that are looking for such off-road vehicles. There may not be a much better option when you can go off-road with your friends to experience driving in these kinds of terrains.
What Jeeps have a manual transmission?
Generally, jeeps are all-wheel-drive (aka AWD/4WD/4×4) vehicles, which means these vehicles have serious power and don't feel shy getting dirty – no matter how a terrain's condition is. Those that already own jeeps with manual transmission will have their experiences to share, good and bad.
Here are a few jeep models which come with a manual transmission system to give you a more granular control when shifting gears.
1. Jeep Wrangler
The Wrangler model of the Jeep is very popular in the US, and thus, a best-selling off-roader with manual transmission. The Jeep Wrangler is a great all-wheel-drive vehicle that is pretty much intended for off-road driving. As of now, the Wrangler has entered its fourth generation in production, which also speaks a lot about its longevity. Jeep is regarded to be the true heir of the Willys Jeep that was used during World War II.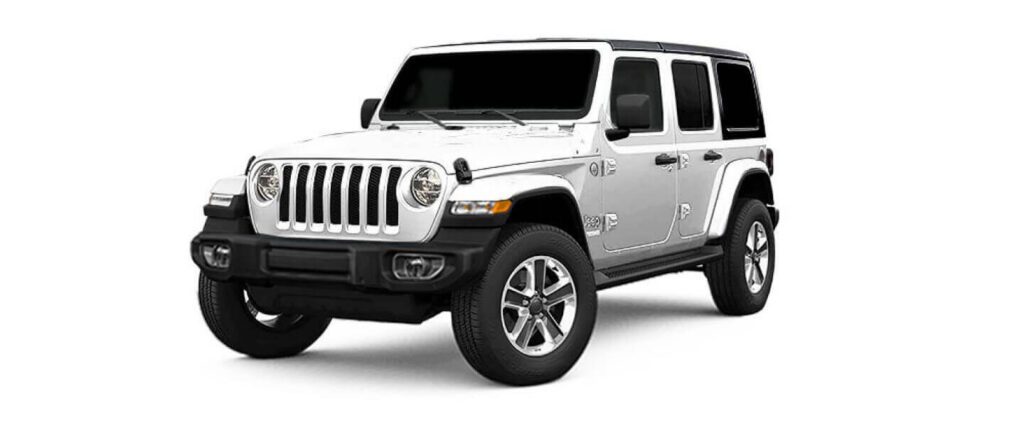 An interesting thing about the Jeep Wrangler vehicle is that it continues to use the similar design of Willy's Jeep to this day, since the world war era. And, people just love its looks, not to mention the purpose it serves for which it was made. Its design is also pretty much timeless, and we can see its use by quite a lot of automobile manufacturers. But, the Wrangler from Jeep auto-makers remains to be the product that is very much associated with this appealing appearance.
The Wrangler's latest generation that is available on the market now was introduced in the year 2018. This model is codenamed the JL. The Jeep Wrangler off-road vehicle is now under the FCA, and we can see a lot of their technology used in this variant, such as the engine, transmission, suspension components, etc.
If you ask the question, what is different about the Wrangler from other Jeep variants? The answer will be the level of engineering that went into its making. This latest generation of Jeep is probably the most formed generation when compared to its previous generation variants. It focuses quite a lot on the comfort of the person driving it, unlike in the previous models, where things were pretty much basic-like in the build quality. These improved engines & transmission including jeep manual transmission are not forgettable.
The Jeep Wrangler is put in the mid-size category, which means that this off-road vehicle is quite small when comparing it with the bigger and full-size SUVs and pickup trucks. However, the Wrangler's size and capabilities make this vehicle perfect for driving on off-road terrains (and having a lot of fun on the weekends), while also using the 4×4 jeep as a commuter during the workdays.
2. Jeep Gladiator
The Jeep Gladiator with manual transmission is more of an off-road pickup truck than merely calling it a jeep. The Gladiator was introduced in the year 2019.
This company saw the increasing demand for pickup trucks in this segment. They decided to use their advantage. And thus, they created the Jeep Gladiator that comes with a manual transmission.
The all-wheel-drive Gladiator off-roader has a ton of components as that of the Jeep Wrangler. Both vehicles, therefore, share a similar body design in the front. However, there's a slight difference in the Gladiator's rear design. For instance, its rear is quite long when compared to the Wrangler. This design would allow the Gladiator to have a good size, which could be very useful when hauling stuff from one place to another, and also in carrying out other tasks with it quite easily. This is something that the Wrangler may not have in it since it is an SUV.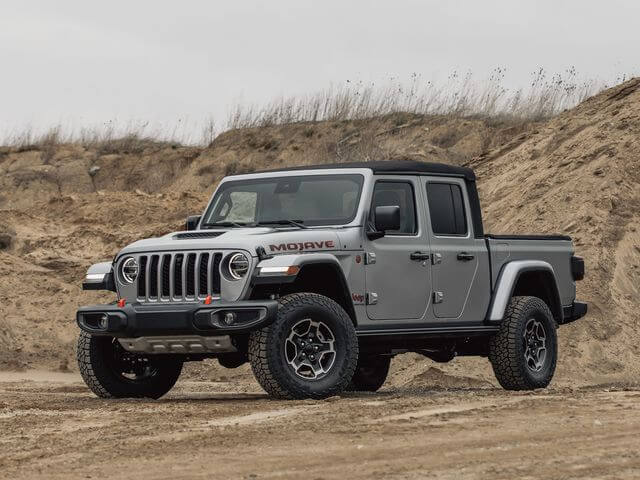 The Jeep Gladiator can also be used for hauling as well as towing things in its capability. When it comes to performance, it can easily match other off-road trucks, like the Ford Ranger, Nissan Frontier, and the Toyota Tacoma. The Gladiator also offers the ability to remove things from it, such as the roof, doors, and windshield. This could give many Gladiator owners what they want to have a kind of classic jeep feel when you won't go on an off-road trip.
On the other hand, when sharing the same components, it will also mean that the Jeep Gladiator may have a lot in common with the Jeep Wrangler variant. This can include their engines and as well as the manual transmission system over other options. However, the question you would ask is what type of manual transmission is being used by both the Jeep Wrangler and Gladiator?
Commonly, both the Jeep Wrangler and Gladiator off-road vehicles use an Aisin D478 transmission system. This type of transmission is 6-speed with an overdrive. The company Aisin that develops such transmissions is headquartered in Japan. This also means that Aisin is a Japanese manufacturing company of transmissions for automobiles. So, why this transmission in this application? This is because Jeep simply found a supplier for their products instead of focusing on developing newer transmissions. Therefore, it would presumably be a much better solution to find a company, such as Getrag, Aisin, Allison, or others, that sells auto-mobile transmissions, instead of creating them from scratch in-house.
Closing Words
When it comes to picking alternatives to the Jeep models with a manual transmission, it is worth considering that there are not many 4WD jeeps available out there. The Jeep models with a manual transmission are also becoming very rare since most of them are now having automatic transmission systems included. Nowadays, only a small number of auto-makers would still want to offer a manual transmission in their vehicle models. This is mainly because these auto-makers do not generally have far and wide sales in the market. Therefore, if you're going to look for an alternative, then it may be quite a difficult task for you as you may have to sacrifice several options.
However, the only worthy competitor of the Jeep Wrangler with a manual transmission is the Ford Bronco. This Ford vehicle was released just a few years ago. So, if you want an off-roader with a manual transmission, the Ford Bronco 4WD would be quite the only obvious option for you, unless there's another far better to choose.