Do you still crave buying used SUVs with manual transmissions instead of automatic ones?
If you're a fan of the standard manual transmission (or stick shift) over today's modern and hybrid transmission systems, you'll be glad to know that there are still a few available. Likely, many automobile manufacturers are now adopting newer technologies to better enhance the transmission functionality in their several car models. This includes both commercial and consumer vehicles. Therefore, you will see that most cars today, have either automatic transmission, semi-automatic, or continuously variable transmission (CVT) systems, etc.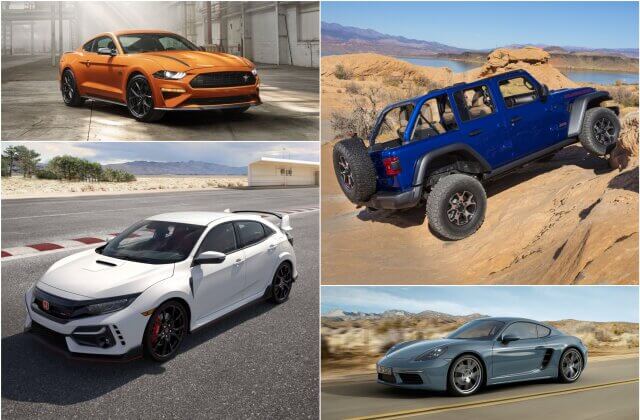 In this blog, we'll share with you a couple of used SUVs and Crossover variants that come with a manual transmission and which you could own in 2021-22, as well.
Perks of buying used SUVs with a manual transmission
If you ask if there is any benefit in buying used SUVs and Crossovers that come with a manual transmission offered by carmakers, then the answer would quite possibly be a Yes!
Better Control
Manual transmission allows the driver to manually change through the gears via a stick/lever and clutch pedal. Thus, a manual transmission is essentially a gearbox that allows the driver to choose between different gear ratios. So, driving a vehicle with a manual transmission can make for an engaging driving experience. While manual transmissions allow the driver to pick between different gear ratios, automatic transmissions, on the other hand, are designed to allow shifting the gears with little or no input from the driver.
Mileage
Vehicles with a manual transmission are often, more affordable in the long run. Most certified pre-owned vehicles may not have the fuel mileage benefits that are associated with the newer cars and of the same make and model. However, a lot of certified used SUVs with a manual transmission usually have better fuel mileage, when compared to several used cars that are now offered with automatic transmission. Thus, by purchasing an older certified pre-owned SUV with a manual transmission, you will use fuel more efficiently and will cost you less at fuel stations, too.
Maintenance
Used cars are easy to maintain. These transmissions require fewer parts because the driver completes the brunt of the task. This makes it easier for consumers and car owners to make repairs on their own while keeping costs low when you need to bring them into the shop. Also, the repairing of stickshift can be half as cheap as automatic transmission issues.
Affordable
Most pre-owned SUVs and crossovers with a manual transmission are likely to be sold up to a few thousand dollars cheaper than their automatic counterparts. A certified pre-owned car that has a manual transmission is likely to sell even cheaper. Whether you opt for an SUV or crossover option, the manual versions of these consumer cars are simply less likely to sell than the modern automatic variants. Also, there could be many people who don't know how to drive manuals, thus making these options cheaper since dealers need to get them off the lot.
Last SUVs You Can Still Buy With a Manual Transmission
You can purchase used cars online or at certified car dealerships. They offer affordable prices and the vehicles are in good condition, too. Or, perhaps, if you know someone willing to sell their used manual car at affordable prices, you may contact them and strike a deal that fits you best.
Here, we are going to make a few mentions of the used SUVs and Crossover vehicles with a manual transmission that you can buy.
1. Ford Bronco
Ford's 2021 Bronco 2-door all-wheel-drive off-roader is equipped with a manual transmission. It comes with a 7-speed manual transmission (6+1 Crawler Gear) paired with the available 2.3L engine. It also has a unique crawl ratio of up to 94.75:1. Standard on models, like the Base, Big Bend, Black Diamond, and Badlands.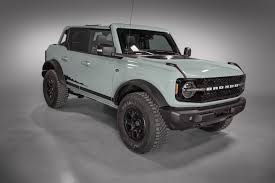 The seven-speed manual off-roader is capable of delivering up to 300 HP power under its turbocharged 2.3-liter four-cylinder engine.
2. Jeep Compass
Jeep offers a manual transmission on its few variants, like the Compass off-roaders and pickup trucks. The manual transmission of the jeep compass off-roader is standard on base Sport trim with either front- or all-wheel drive. It is also known as standard on the all-wheel-drive Latitude model that comes with plenty of features though.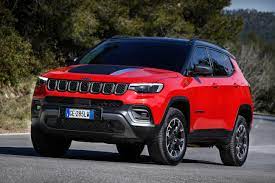 The 4-cylinder, 2.4-liter petrol engine is capable of delivering mileage up to 22 miles (ca. 35 kilometers) per gallon on the city and 31 miles (ca. 50 kilometers) per gallon on the highway.
3. Mazda CX-5
Mazda's CX-5 compact crossover offers a manual transmission. This model is becoming very rare. It gives a sporty look, good driving characteristics, and impressive handling. It delivers 155 HP power under its 4-cylinder engine.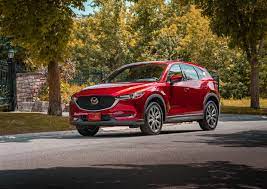 In terms of mileage, the Mazda CX-5 crossover can easily return 26 miles (ca. 42 kilometers) per gallon in the city and 35 miles (ca. 56 kilometers) per gallon on the highway. This Mazda cx-5 is cheaper than the automatic because the people who want a 3-pedal crossover aren't a substantial one. It means the prices are lower & deals are more common.
4. Honda CR-V
The older variants of the Honda CR-V crossover came with a five-speed manual transmission. Honda CR-V's first & second-generation models are the best-selling vehicles in the country. The redesigned 2012 model doesn't stray far from the formula that has made the SUV so popular. It is not difficult to drive, has lots of room for its size, and delivers good mileage. It is offered in the 2.4-liter four-cylinder engine and five-speed engine.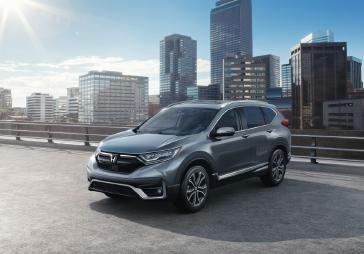 Improvements to the Honda CR-V's interior, cargo configuration, ride quality and standard equipment list should keep the compact crossover atop car shoppers' must-test list.
5. Toyota 4Runner
Toyota's off-roader 4Runner SUV variant is available with a manual transmission. This compact mid-size SUV is also offered in several trims. This variant uses a 4.0-liter, 270 HP V-6 engine that routes power to the wheels via a 5-speed automatic transmission. In Toyota 4Runner, the rear-wheel-drive is standard on SR5 & has limited trims. But most of the 4Runners offers outside the Sunbelt are four-wheel drive.

The V-6 engine generates good power at the low expenses of fuel economy. And all of these versions are rated at 18 miles (ca. 29 kilometers) per gallon combined.
6. Hyundai Tucson
Hyundai's second-generation Tucson in GLS trim has a manual transmission. A 6-speed manual is available as a standard for their 2021 models, which include the Accent, Venue, Veloster/ Veloster N, and Elantra GT N Line.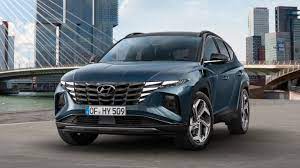 The inline 4 engine's 6300 rpm redline & the manual gearbox add some excitement for lights & short wheelbase shortest commutes. Additionally, you can expect comparable fuel economy to the Intelligent Variable Transmission (IVT) variants of each model.
Wrapping Up
The manual transmission in cars does give drivers better control over the gears, and also brings out a better experience while driving.