Want to buy used Audi transmission? You have landed on the right page. Autochunks is perfect for you! Here we deliver the best quality used components in all available makes & models. Check out the wide range of used transmission prices & find the best fits for your Audi. Our transmission services are more affordable & cheaper. Contact our team & get more inquiries about audio transmission prices & specs.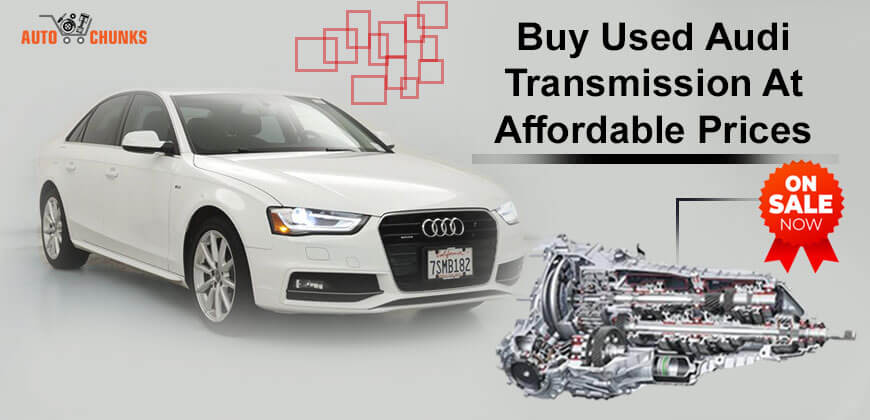 Audi is a German automobile manufacturer that makes luxury vehicles in nine production facilities worldwide. It is a leading foundation of Auto Union. This company also manufactures high-quality transmissions. But the Audi transmission failure signs such as low transmission fluid level, shifter module, worn clutches, faulty valve body, transmission control module, transmission fluid pump & some electronic faults. Repairing of Audi transmission can drain your bank balance. Hence, instead of paying several dollars for repairing, choose a replacement.
Find the right auto part for your Audi at Autochunks.com We have an extensive network of high-quality used components at 4 speed, 5 speed & 6-speed drivetrains. Our gearboxes come complete with a torque converter. Here you will find, all the products are completely tested, inspected & cleaned. Thus, if you want to buy our Audi transmission, then submit a request on our free locator service. Our team will contact you directly with pricing & information about the component that you look for.
Used Audi Transmission For Sale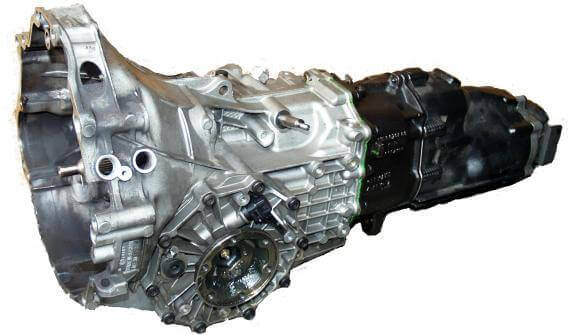 Transmission is one of the vital components of your vehicle. Without its proper functioning, your vehicle can't move. It helps to operate & run your vehicle smoothly. But if you notice some strange noises coming from the hood, then your transmission could be failing. If your transmission is completely damaged, then it should be fixed as soon as possible. Fixing the transmission issue can become more expensive. Thus choose transmission replacement. Choose our high-quality used transmissions for your Audi at cheap rates.
At Autochunks, we provide high-quality used transmission for sale in the USA. Get the best deals on high-quality products with a standard warranty. Here, our highly experienced team & technicians checked the products for quality assurance. Even the ready-to-ship components are guaranteed to be rust-free. Buy Audi transmissions from us instantly with next-day delivery. Even we provide the doorstep delivery. Find the exact Audi auto parts from our vast collection of OEM specified units.
Features
Our highly experienced & trained technicians rigorously test used components to ensure their optimal condition.
We offer these used transmissions at a low cost.
We ship the products under a highly sealed plastic cover to ensure quality.
These transmissions can discover your old car as a new one.
Even these gearboxes can enhance fuel efficiency & torque.
Our transmissions are more durable & reliable.
Types of transmission service- we offer
Audi manufacturers luxury vehicles with both types of transmissions, i.e., automatic & manual. Here at Autochunks, we also deliver the different types of used gearboxes for different fuel types engines.
Automatic Transmission
Audi uses an eight-speed Tiptronic a classic torque converter automatic transmission. It has a high level of shifting & drive-off comfort. Even these transmissions offer gentle, spontaneous, fast & highly flexible shifting. But on having low transmission fluid, the problem of slipping transmission maybe occur. As it reduces the hydraulic pressure, which is more important to properly shift. Even it loses the effectiveness in lubricating & cooling. Because of this, the automatic transmission is completely damaged. In that case, you can replace your old transmission with the used transfer cases. These transfer cases are less expensive & more effective than the new components.
Manual Transmission
Audi has also manufactured vehicles with manual transmissions. With manual gearboxes, rivers have complete control over the gears & decide when to shift. Because of this, the ride becomes more enjoyable & experience for the driver. Even Audi vehicles with stickshift have the least complaints among consumers. But over time, a clutch may not properly engage & disengage. In that case, your manual transmission may not function properly. Repairing again & again may cost more. Hence, choose a replacement & buy our best quality used Audi manual transmission.
Available Models of used Audi transmission- We supply
AutoChunks offers different types of transmission in all available makes & models. This transmission delivers high performance for different fuel-type engines. Some of the most popular models are listed below.
2015 Audi A4 Automatic Transmission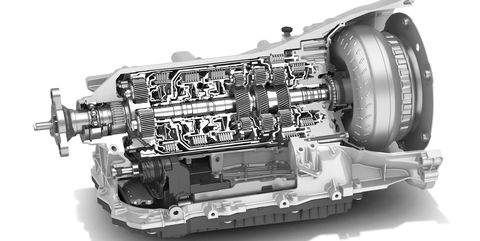 Replaced from Audi A4, a luxury sedan that manufacturers in front or all-wheel-drive configurations. It has a turbocharged 2.0 liter i-4 with 220 hp & 258 lb-ft of torque in the base model. It also has a supercharged 3.0 liter V-6 rated at 333 hp & 325 lb-ft in high-performance S4. We offer a huge inventory comprised of good quality, running & well-maintained transmission in all available makes & models. Book your order now & get low cost-effective used Audi a4 manual transmission.
Specifications
| | |
| --- | --- |
| Year | 2015 |
| Brand | Audi |
| Model | A4 |
| Engine Size | 2 |
| Option | AT(2.0L) FWD |
| Transmission code | NDV |
| Sub Model | Avant, Base |
| Price | $1,199 |
| Condition | 98K miles |
| Mileage | 43K |
2008 Audi S5 Transmission
Get the best deals on the used Audi s5 transmission at a low cost. These transmissions have been replaced by Audi S5. It has a coupe body style. It comprises a supercharged TFSI V6 engine that produces 220hp. This coupe uses 6-speed transmission & 7-speed S-Tronic automatic transmission. Shop now the transmission at discount prices. Hurry up the offer is valid for a limited time.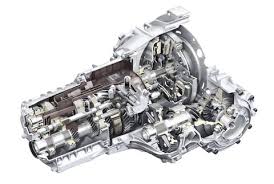 Specifications
| | |
| --- | --- |
| Year | 2008 |
| Brand | Audi |
| Model | S5 |
| Mileage | 119167 |
| Cylinders | 4 |
| Engine size | 2.0 |
| Transmission type | Manual |
| Drive train | AWD |
| Price | $1,099 |
2006 Audi A4 Automatic Transmission
Make an inquiry on the used Audi a4 automatic transmission & get the best price quotes. This transmission was removed from a compact executive car i.e, Audi A4. It comprises six-speed automatic transmission. This gearbox sends the power to the front wheels or Quattro all-wheel-drive system. Audi uses 6 speed & 7-speed transverse-mounted DSG transmission & an inline mounted 7 speed DSG transmission. But over time, this transmission can wear out. Hence, in this scenario, you need to replace your old transmission with another one. Buy now the best quality used Audi a4 transmission at a low cost.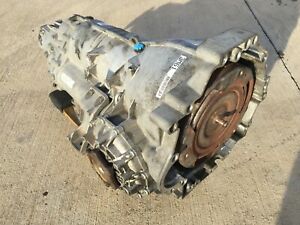 Specifications
| | |
| --- | --- |
| Year | 2006 |
| Brand | Audi |
| Model | A4 |
| Options | AT 6 speed 2.0L |
| Transmission code | HKC |
| Transmission speed | 6 |
| Price | $4,793 |
| Drivetrain | AWD |
| Transmission Type | Automatic |
2008 Audi A5 transmission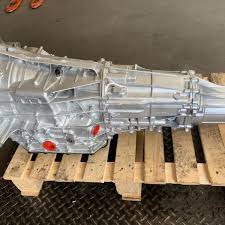 Buy the best quality used 2008 Audi A5 transmission at a low cost from Autochunks.com. Audi A5 is a high-performance variant that offers adequate levels of power & responsive handling. It comprises a 6-speed manual gearbox with a base engine. Even it provides better acceleration & composed handling. It also delivers superb performance with V8 engines.
Specifications
| | |
| --- | --- |
| Year | 2008 |
| Model | A5 |
| Brand | Audi |
| Transmission Type | 6-speed Manual |
| Options | 6-speed 2.0L |
| Drive Type | All-wheel drive |
| Prices | $900 |
Other Audi transmission models
Audi Tiptronic transmission
Audi q5 transmission
Audi a3 transmission
Audi q7 transmission
Audi tt transmission
Audi a5 transmission
Audi r8 manual transmission
Audi ZF transmission
Audi zf8 transmission
Audi 01a transmission
Audi dct transmission
Audi 01x transmission
Audi 01e transmission
Schedule transmission service today- Contact Now!
AutoChunks is an experienced & certified transmission service provider in the USA. We provide an array of transmissions for domestic & imported vehicles. Here you will find top-notch quality & less expensive automotive services. Our ASE-certified technician tests & inspects the units to ensure quality. Even we use state-of-the-art computerized testing & diagnostic equipment to provide you with the finest services. We are proud to be an ASE Blue Seal of Excellence auto parts dealer shop in the USA. Apart from this, we also provide the standard warranty for our qualified units. Below we have listed some more services, that are:
High-quality products are offered at a low cost.
ASE Certified Units
Free shuttle services
Standard warranty offered
24 hour drop off
To get more information about prices & specifications of used Audi transmission, you can contact us through mail, phone & customer support.