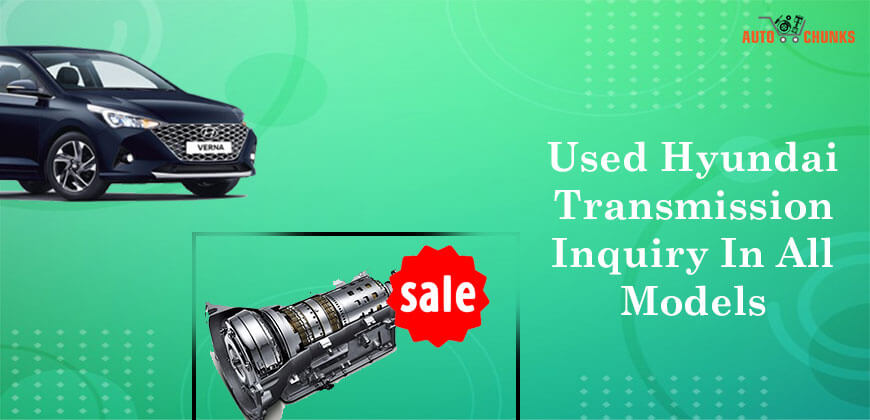 Want to buy the high-quality used transmission for your luxurious Hyundai. Thus, you have landed in the right place. We have covered everything for you. Here we provide the best deals on the used Hyundai transmission for your luxurious vehicle in all available makes & models. We deliver completely tested & inspected Hyundai products at a low cost. Here you get a different speed ratio gearbox such as 4-speed, 5-speed, 6-speed automatic, or manual. Just simply browse our online auto parts database to locate a suitable replacement transmission. These ready-to-ship Hyundai used transmissions are directly shipped to your residence or mechanic shop & get your vehicle back on the road in no time. Here you may get an option to purchase an extended warranty on some used gearboxes.
Hyundai is a well-constructed vehicle, but after a certain limit, the mechanical parts require replacement or repair. The transmission that allows shifting gears & regulates the vehicle speed, is prone to failure. It involves a complex mechanism to restore & repair. And if it is not well maintained after the repair, then you have to replace your old & damaged transmission with another one.
Used Hyundai Transmission for sale
Transmission is prone to failure quickly. When your Hyundai transmission shows some leaks, grinding sounds, or having some mechanical issues in your vehicle. It may have a transmission leaking fluid problem that leads to more intensive repair. There can also be a grinding & shaking noise problem, occurring while shifting the gears. These problems lead to transmission failure. This failure requires repairing & replacement.
Replacement of auto parts is one of the major aspects. That gives your vehicle a new life. Try the used auto parts as a replacement. These components save your money and your searching for fuel. You will get the used transmission easily at the local machinist shop & the online portals. But on searching for used transmissions near me, you will get the nearby local machinist shop. At these shops, you will just get low-quality products at higher rates. These products wear out quickly & require replacement. Hence, instead of wasting your time & money at a local machinist shop, choose online portals.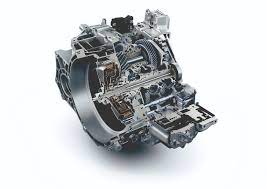 It is highly recommended to choose the trusted & specialized websites for purchasing the quality & reliable used transmission. Check the online reviews of the websites from where you are going to purchase the transmission. These reviews help in handling the warranty situations. Autochunks is one of the trusted & reputed websites, i.e., the best place to buy used Hyundai transmissions at low cost. We deliver quality products in a highly secure plastic seal to save future damage. Hyundai built the vehicle in both automatic & manual transmission. Below, we have discussed the automatic & manual types manufactured by Hyundai.
Automatic Transmission
The automatic transmission does not require the use of clutch again & again & allows automatic shifting. It also offers better performance with poor fuel economy. This transmission uses fluid instead of mechanical gear to transfer the engine's power. It offers smooth shifting but is usually less efficient than a manual. Hyundai automatic transmission is a torque converter automatic transmission that offers instant shifting. It allows a reliable & fun drive automatic gear option in every car, SUV & crossover. But this transmission requires more maintenance to reduce the overheating problem. This overheating leads to complete transmission damage. On occurring the damage, choose our used Hyundai automatic transmission for sale in the USA.
Manual Transmission
Automatic transmission is great, but sometimes the car requires a driver input to perform the gear shifter better & faster. Also, manual transmissions are cheaper than automatics. Regarding the effect of stick shift on fuel economy, it provides a slight boost to a car's mpg. Hyundai vehicles come with better quality manual gearboxes with performance in mind. Chances are, the manual transmission won't be with us much longer. It's a dying breed. Thus, you can switch to the replacement. Choose replacement with our used Hyundai manual transmission. As the used transmission is most likely to be available at cheap rates with a standard warranty.
Models of used Hyundai transmission
Hyundai is one of the top-selling vehicles in the USA. This vehicle has proven reliability, efficiency & ease of use mechanism. The large percentage of vehicles sold in South Africa with standard transmission variations. Apart from this, Hyundai offers an enormous range of transmission for different fuel-type engines, which are listed below:
2012 Hyundai Elantra Transmission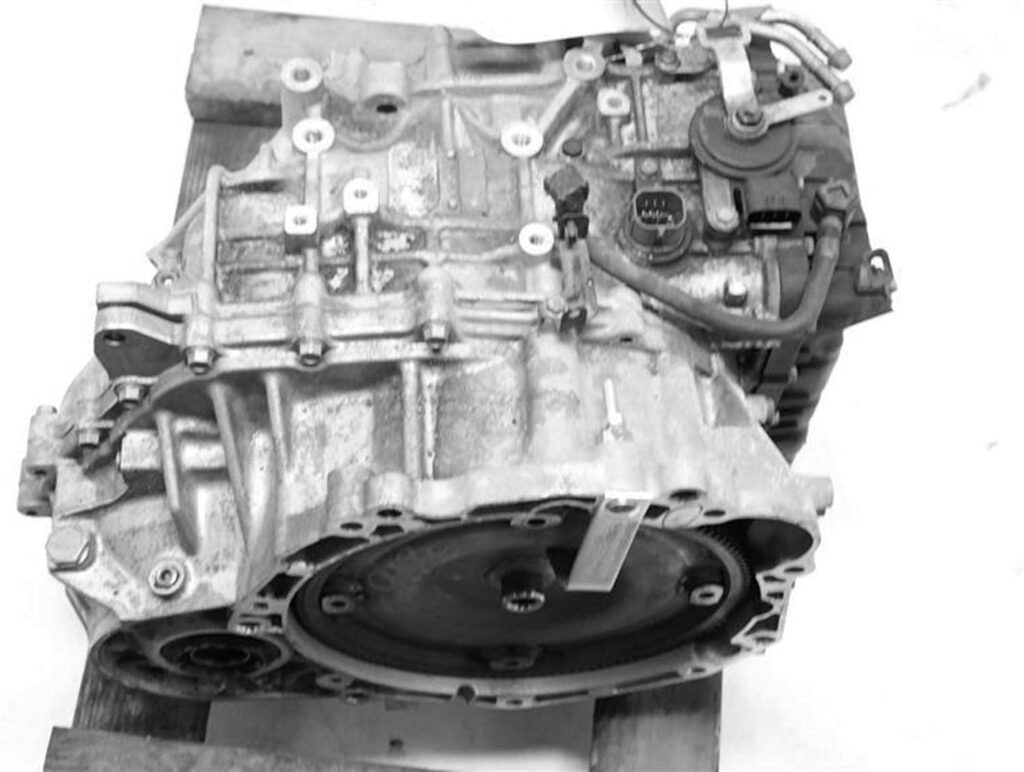 Replaced from the new eye-catching Elantra that has the best exterior & interior styling. It offers a lot of standard features for its prior-catching point. This vehicle offers the latest safety tech standard that includes traction & stability control. Some Bluetooth, power windows, locks & mirrors are available with the navigation system. This model is available in manual as well as automatic transmission. It offers the best performance with the best engine in different speed ratios.
On occurring the failure, you can choose our used Hyundai Elantra automatic transmission at a low cost. Get an inquiry for the prices & specifications on these for all models. Check out the price ranges & book your order now.
Specifications:
| | |
| --- | --- |
| Year | 2012 |
| Brand | Hyundai |
| Model | Elantra |
| Transmission type | Automatics |
| Options | AT 2.0L |
| Mileage | 51K |
| Prices | $1,150 |
2012 Hyundai Elantra manual transmission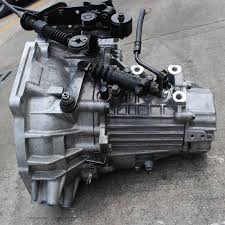 Hyundai Elantra is a long run & awards-winning, affordable, sport styling & performance vehicle. Its latest design is modern & stylish with crisp & clean lines. The new Elantra offers a popular, standard, efficient hybrid, sporty N line & performance-tuned N model series. This compact sedan offers an all-wheel-drive system to dominate the class definitively. Hyundai Elantra also manufactures the vehicle with manual transmission. But the chances of long-lasting manual transmission are low. As all the mechanical components have a certain limit of working. After this, they start to fail. Thus in case of occurring failure, you can use our used Hyundai Elantra manual transmission, offered at a low cost.
Specifications:
| | |
| --- | --- |
| Year | 2012 |
| Brand | Hyundai |
| Model | Elantra |
| Transmission type | Manual |
| Options | MT 1.8L |
| Mileage | 64K |
| Prices | $855 |
2015 Hyundai accent transmission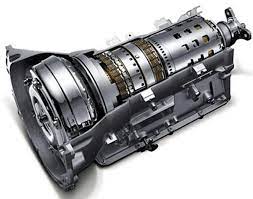 Hyundai accent is a highly rated vehicle that offers in different trim levels such as GLS, GS & Sport. The gas mileage offered by this model is 27 MPEG in the city & 38mpg on the highway. It comprises automatic or manual transmission, available with Front wheels drive as drivetrains options. For replacement options, if you purchase the new transmission for the Hyundai accent vehicle, then it costs around $3,500. But here we deliver you the used Hyundai accent transmission at $203, which is more affordable. However, the used products are easy to install & compatible with every model. Thus check out the wide ranges of used transmission that are available for different Hyundai models.
Specifications:
| | |
| --- | --- |
| Year | 2015 |
| Brand | Hyundai |
| Model | Accent |
| Transmission type | Automatic |
| Transmission speed | 6-speed |
| Mileage | 122K |
| Prices | $203 |
| Submodel | GL, GLS, SE |
2011 Hyundai Tucson transmission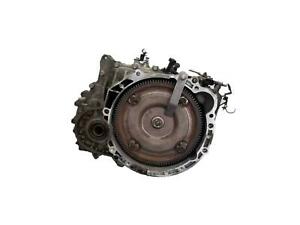 Hyundai Tucson offers front-wheel & four-wheel-drive arrangements. It has three different trims as GLs, GL & the limited. This model is powered with a 2.0L cylinder with a standard five-speed manual or optional six-speed automatic transmission. It also has some standard safety features such as six airbags, an anti-lock braking system with electronic brake assist, electronic stability control, traction control & active front head restraints. This new base model comprises a 2.0L inline-4 engine instead of using the previous 2.4 L engine.
In case of occurring transmission failure, replace your transmission with our used Hyundai Tucson transmission at a low cost.
Specifications:
| | |
| --- | --- |
| Year | 2011 |
| Brand | Hyundai |
| Model | Tuscon |
| Transmission type | Automatic |
| Drivetrain | FWD |
| Options | 2.4L |
| Mileage | 129K |
| Prices | $228 |
| Sub model | GLS, Limited |
Why choose us
Auto Chunks are one of the trusted & reputed transmission-only utilities in the United States. We are the leading provider of used transmission at a low cost in the USA. Our organistaion provide complete & detailed transmission information with prices to ensure quality. We also inspect your transmission to diagnose the problems & fix them with necessary services. Our highly skilled professional team performs the dyno testing on the transmission items before delivering. Before shipping, we deliver the transmission in high-quality plastic sealed packaging & offers doorstep delivery. Apart from this, we also offer some services that are listed below:
High-quality auto repair experts for inspection.
Reliable & durable products
Wide variety of services
Affordable prices
To get more inquiries on the used Hyundai transmission, you can contact us through phones, email, & online customer support. Our customer care team is more reliable, polite & able to solve your query faster.