Daihatsu is one of Japan's top brands that manufacturers cars & their components. This company has been owned by Toyota since 2016. It provides car components for Toyota & manufactures several car models. Thus, finding a used Daihatsu transmission of high quality can be difficult. As the automakers for Daihatsu components are limited. But at Autochunks, you will easily get the used Daihatsu components at a good price. We offer high-quality used transmission in all available makes & models. Our web-based locating service allows searching used transmission over a vast network of auto parts. Here every part is double-checked before it leaves our warehouse & backed by a parts protection warranty.
Replacement of car parts becomes beneficial rather than buying the new one. And the used components are more reliable for your old car rather than new components. Thus, to buy the low-cost used transfer cases, you can fill out our instant quote forms available on our site. After filling this form, you will instantly receive information about pricing, mileage & availability of Daihatsu gearboxes.
Used Daihatsu Transmission For Sale
Daihatsu is a machine that runs on fuel & has some specific mechanism to follow. When they are constantly used for some time, then their components start to wear down slowly & decrease their performance. Because of this, your car parts may damage quickly. In that situation, replace these auto parts with new ones. Used components are more efficient for your old car & they help to save you lots of money. Even they do not require any advanced technology for installation. These transmissions can be found with low miles & shipped to your location of choosing.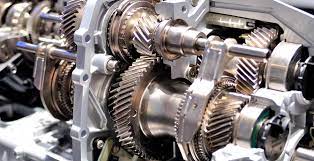 We offer best Daihatsu transmission in the U.S.. Our team has done hard work to provide the best solution that fits your vehicle's needs. Our transfer cases fit within your particular budget & needs. We work on improvement every day & at Autochunks we make it our priority. Here we deal directly with the OEM manufacturers who bring the quality of the transmission of the highest level from your local supplier. Our extensive supply of Daihatsu transmission covers back to the early nineties. We provide environmentally friendly economical gearboxes for energy saving & low maintenance costs. These transmissions realized the environment harmony & high performance by long-held technologies.
Daihatsu Motor Co., Ltd. is a Japanese automobile manufacturer. It has manufactured three-wheeled vehicles & its range of smaller kei models, passenger & off-road vehicles. Even this company manufactures these models for both manual & automatic transmissions. Autochunks also offer the Daihatsu transmission in both automatic & manual models.
Features
Our Daihatsu transmission enhances fuel efficiency by 15%.
They also minimize transmission loss due to belt dislocation caused by high centrifugal force.
These transmissions also reduced the inertia of variable transmission units.
Increases torque with decreased rotational speed.
Provides smooth acceleration performance from low to high speeds.
Our used transmissions are more affordable than the new gearboxes.
Automatic Transmission
The automatic transmission comprises the computerized information & code for automatic shifting. Daihatsu also manufactures the automatic transmission in such models as Sirion. Sirion is an automatic model which includes 1.3 16V DVVT, Hatchback, Petrol, 1.298cc, 67kW (91pk), FWD, K3VE, 2008-03 / 2009-03, M301; M321. But this transmission wears out quickly. Because of its complexity, this transmission requires high maintenance & servicing. We offer high-quality automatic transmission of used cars at a low cost. This transmission doesn't require routine maintenance & servicing. Even these transmissions are easily familiar with your old car rather than a new transmission.
Manual Transmission
Usually, manual transmission is cheaper than automatic transmission. It comprises a medium known as a clutch for shifting the gears. Vehicles with a manual transmission do not require routine maintenance & care. Even they are more compatible with your vehicle than the automatic transmission. Manual Daihatsu transmission is longer lasting than automatic transmission. The Clutch is the vital component of the manual transmission. If the clutch fails, then the complete unit fails. Thus, while choosing the manual transmission, you should check the compatibility. Autochunks offer a different used manual transmission in all available makes & models at a low cost.
Various Models of Used Daihatsu Transmission
Autochunks offers different models of used Daihatsu transmissions for different fuel categories such as petrol & diesel engines. Some of the popular models are listed below:
2012 Daihatsu Tanto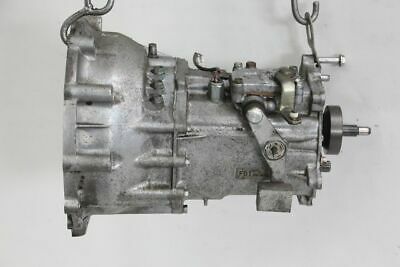 Daihatsu Tanto is a Japanese car that is manufactured by Daihatsu manufacturers. This vehicle is designed in different trim levels or body styles. It comprises 3 inline cylinder engine that results in 63 hp with 4-speed automatic transmissions. This vehicle can work with two types of drivetrain i.e, FWD & 4WD. The 3 cylinder produces 51bhp power at 6800 rpm & a maximum torque of 60Nm. Low transmission fluid is one of the fundamental reasons for the failure of transmission. It requires some liquids to shift. It also affects the other transmission components & leads to transmission damage.
At Autochunks, we provide high-quality used components at a low cost. These transfer cases are tested & inspected under a dynamometer. They can enhance the life span of your vehicle & engine.
Specification
| | |
| --- | --- |
| Year | 2012 |
| Brand | Daihatsu |
| Model | Tanto |
| Transmission type | Automatic |
| Mileage | 51890 |
| Engine Model | KF-VE |
| Engine Size | 660 |
| Prices | $860 |
2009 Daihatsu Hijet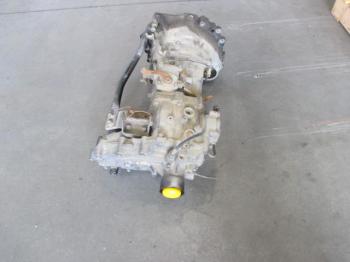 Daihatsu Hijet is a cab over microvan that manufactuers by Daihatsu since 1960. It comprises of 658 cc KE VE gasoline engine that results in 50 hp. Its engine is mated with 4-speed manual transmission with high & low gearing. Generally, the Daihatsu Hijet components are more useful to maintain & enhance the performance of these vehicles. It is not quite hard to find out the components of this brand. Instead of making a short-term fix, replace that worn part. It is a good idea to buy the used component in place of new. These used components are less expensive than the new ones. Even these transfer cases increase the performance of the vehicle by maintaining its fuel economy.
Specifications
| | |
| --- | --- |
| Year | 2009 |
| Brand | Daihatsu |
| Model | Hijet |
| Transmission type | Manual |
| Mileage | 61014 |
| Engine Model | KF-VE |
| Engine Size | 660 |
| Fuel compatible | Gasoline |
| Prices | $537 |
2014 Daihatsu Move transmission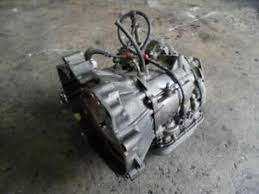 Daihatsu Move is a city car that manufactures by Daihatsu in august 1995. It designs as Suzuki Wagon R. This vehicle comprises a 0.8-liter engine with 5-speed manual transmission. It provides good responsiveness, high fuel economy & powerful torques in low to mid ranges. Its transmission's design makes reduces the number of gear shifts & the weight & size of the unit. But over time, these gearboxes may wear out quickly. Thus you need to choose a transmission replacement with another.
Our nationwide inventory comprises high-quality used components at low cost. These components are inspected by our highly skilled & professional technicians. While testing, they replace all the worn parts& used new high-quality parts in place of them. Get the best deals on high-quality products & check out the complete specifications with their prices.
Specifications
| | |
| --- | --- |
| Year | 2014 |
| Brand | Daihatsu |
| Model | Move |
| Prices | $587 |
| Mileage | 80021 |
| Drivetrain | 2WD |
| Engine Model | KFVE |
| Engine Size | 660 |
| Transmission type | Automatic |
2010 Daihatsu Mira Transmission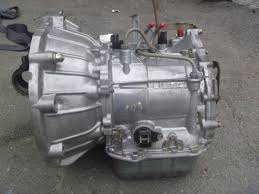 Daihatsu Mira is a city car manufactured by Daihatsu. It has a variety of options & chassis such as Mira, Mira AVY, Mira Gino & Mira VAN. It comprises a 658 cc KF_VE twin-cam DVVT three-cylinder engine of 43 kilowatts with a 5-speed manual transmission that produces 58 hp. It uses the most economy-oriented models & equipped accordingly. This car has amazing performance, acceleration & stability. Even it has better fuel economy. But the transmission problem arises due to contaminated fuel problems.
These transmission problems lead to transmission failure & other vehicle components damage. In such a situation, you need to replace that malfunctioning transmission. Here, we provide great deals on high-quality used components at a low cost. We have a huge inventory that comprises different speed ratio gearboxes such as 5 speed, 6 speed, 8 speed & many more.
Specifications
| | |
| --- | --- |
| Year | 2010 |
| Brand | Daihatsu |
| Model | Mira |
| Prices | $525 |
| Mileage | 74012 |
| Engine Model | KF_VE |
| Engine Size | 660 |
| Fuel | Gasoline |
Other Daihatsu Transmission models
Daihatsu charade automatic gearbox
Daihatsu sirion automatic gearbox
Daihatsu mira automatic transmission
Daihatsu hijet automatic transmission
Why Choose us
Autochunks have one of the largest inventories of used transmission & transfer cases in the nation. We have a wide network of top-quality used part suppliers & have the best quality used auto parts in the US. Our organization comprises an array of used gearboxes for all applications, including gas & diesel engines. Buy the used components from us & save you a lot of fuel & money. Find the right type of used components for your vehicle. Apart from this, we also offer a standard warranty on top-quality used counterparts. Along with this, we also offer some services are:
Confidentiality:
It is one of the most important aspects of our work. We guarantee the privacy of our customers through some key components:
Our website is highly secure, i.e., the data you entered on our website is encrypted by using SSL 256-bit certification encryption.
Our customer database can't print, copy & report your confidential data or personal data.
Comprehensive support: Our experienced team provides specialized services to assist you with ongoing management. We work with an enormous variety of clients in almost every country of the world, making us a truly international service provider.
If you have more queries about Daihatsu transmission, so you can contact us via email, call & online customer support.