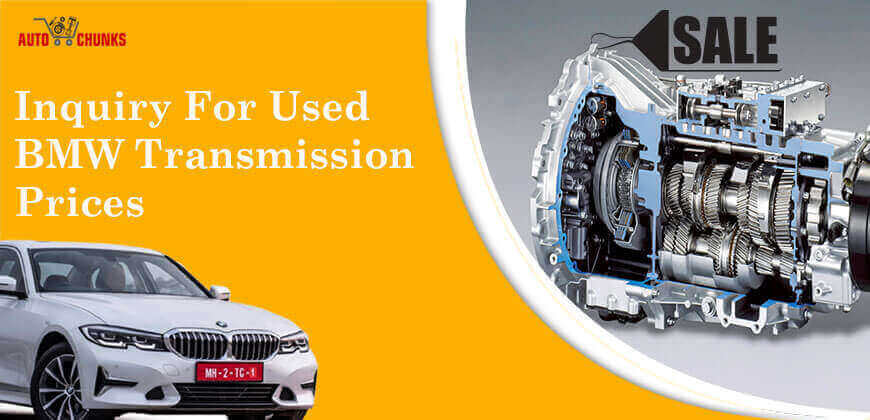 BMW referred to as Bayerische Motoren Werke AG, is a German multinational corporation that manufactures luxury vehicles & motorcycles. These transmissions are generally reliable, but they require proper care & feeding. Without proper care, it can wear out quickly. In that situation, you need to replace your transmission. Instead of buying a new transmission, you can choose used transmissions. Our used BMW transmissions are less expensive than the brand new transfer cases. These transmissions can be found with low miles & easily shipped to your location. We carry a wide variety of used components & drivetrains.
Browse our online auto parts database with over 80 million parts to locate a suitable replacement. These ready-to-install transmissions can ship directly to your residence. We have different 4 speed, 5 speed & 6 speed automatic or manual transmissions in our large stock. Here, all these parts are tested & inspected under a dynamometer. With the best quality, we also offer the standard quality in our qualified units.
Used BMW transmission for sale
BMW has many manufacturers for their transmissions & other vehicle components. But unfortunately, many transmission wears out quickly. Depending on the year, models & specific transmission, the problems of loss of forwarding gears or reverse movement can occur. Due to wear parts, the life span of these transmissions decreases to 100,000 miles. Thus, you need to go for proper care & maintenance of these vehicles. Without proper care & maintenance, these transmissions can wear out quickly.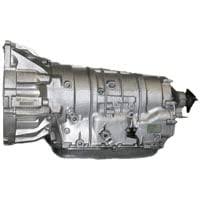 Instead of paying several dollars to the machinist for repair, you can replace your transmission. Replacement is the best alternative to get back your car on road. But placing the new transmission in your old car becomes more expensive. Thus choose our used transmission at cheap rates. This high-quality transmission exceeds & meets the OEM specifications. Even these genuine transmissions are tested & inspected to exceed our quality assurance standards. They also include the hassle-free standard warranty at no extra cost. You might think shopping for a used transmission is as simple as finding a good price. Even they can easily purchase & install.
Thus, when you need affordable, low mileage transmission, visit autochunks.com. Here you will find different types of BMW transmission, i.e., automatic & manual for different fuel type engines. We have also provided friendly customer service teams that help you in finding the right part. Below, we have discussed the automatic & manual transmission for BMW vehicles.
Features
High quality & branded used transmission offered at low cost.
All these transmissions are tested & inspected by our expert technicians.
These transmissions are ready to ship & deliver with a standard warranty.
Even our used components are eco-friendly.
The used transmission provides easy installation.
Automatic Transmission
BMW does not manufacture automatic transmissions. There are two suppliers i.e., General Motors & ZF, that provide the automatic gearboxes for BMW vehicles. This service can reduce the cost of ownership artificially. These transmissions can enhance the long-term reliability & service life of vehicles. But over time, transmission can wear out. Because the automatic transmission comprises computer coding & complex components. These components lead to various transmission issues. In that case, you can choose our used transmission. The used gearboxes are available at cheap rates. At Autochunks we provide high-quality used components with a standard warranty.
Manual Transmission
BMW manufactures manual transmissions for their vehicles. BMW M3 is one vehicle that manufactures with manual transmission. This transmission comprises a clutch, new gaskets & seals, valve body & many more. In the manual gearboxes, the clutch is the principal component that allows drivers to manually shift the gear ratio. But it requires proper maintenance. Otherwise, it leads to transmission failure. On occurring a transmission failure, switch to replacement with a used transmission.
At Autochunks, we offer an array of used BMW manual transmissions in all available makes & models. Here, we provide quality transmission at a low cost.
Various Models of Used BMW Transmission
Autochunks offer different types of transmissions in all available makes & models for different fuel category engines, such as gas engines & transmission. Below we have discussed some most popular models of used BMW transmission.
2014 BMW X3 transmission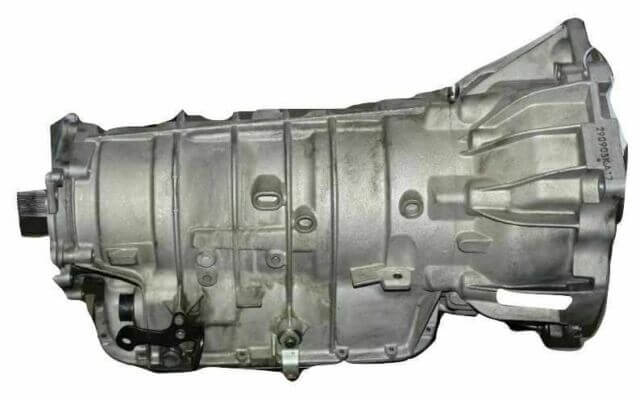 BMW X3 is a compact luxury crossover that manufactures by the German automaker BMW. This car is available in three automatic variants as 1 for diesel & 2 for petrol. This compact SUV has two engine options. It comprises a 1,998cc in-line four-cylinder turbocharged petrol motor that results in 248bhp & 350 Nm of torque. Another engine is a 1,995cc inline four-cylinder turbocharged diesel that generates 188bhp & provides 400 Nm of torque. In terms of safety, the BMW comes with DSC (Dynamic stability control), CBC(Corner Braking control), ABS(Anti-lock Braking System) with brake assist & airbags. This BMW comes with an eight-speed automatic torque converter & equipped with an all-wheel drive.
It actually makes the efficiency audible. And this transmission also lowers the engine's speed while traveling. But sometimes, when you shift gears, the shifts are delayed. At that time, may your transmission show noise or grinding sound on shifting. Hence your transmission needs replacement. For your luxury brand BMW, you should choose the trusted dealer for auto parts replacement. Auto Chunks is the trusted dealer that offers high-quality used BMW transmission for sale. This transmission offers more reliability & durability.
Specifications:
| | |
| --- | --- |
| Year | 2014 |
| Brand | BMW |
| Model | X3 |
| Transmission type | Automatic |
| Options | 2.0L |
| Condition | 98K |
| Prices | $332 |
| Submodel | XDRIVE28I |
2015 used BMW 328I XDRIVE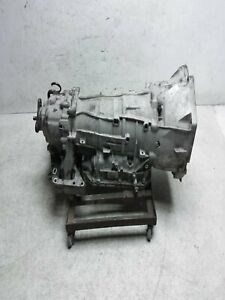 BMW is a compact executive car that includes conventions & expectations. This model is currently available in four trims such as 330i, sport, 320d luxury edition, 330i M port, & the M340i xDrive. It comprises an iDrive system, fully digital instrumental console, three-zone climate control & drive models with electric seats. This model also offers some safety & hi-tech features such as airbags, ABS with BD, CBC, DSC, ambient lighting & TPMS. This vehicle is equipped with2.0 a four-liter cylinder turbo petrol engine (258/400 Nm). Even the newly launched vehicle of BMW series comprises a 3.0 L straight-six turbo petrol engine belt outs 387 PS & 500Nm. This sports sedan has more powerful & efficient engines. It has an elegant cabin, outstanding handling & strong engines. Even it offers exceptional handling & acceleration with impressive fuel economy. These BMW series have a choice of manual or auto gearboxes with 180bhp power.
The top engines for BMW performance are the Xdrive 30d & xDrive 35d. These engines are available with automatic transmission & results 30d engines as 255bhp & 35d as 309bhp. But sometimes, it starts some whining, humming, or clucking noise, thus this can be a sign of transmission trouble. Hence you can fix this trouble by replacing your transmission. Choose our used transmission for your BMW 328i xDrive at a low cost. At Autochunks, we offer the best deals on the used BMW transmission at cheap rates with a standard warranty. All these gearboxes are delivered after the complete testing & inspection.
Specifications:
| | |
| --- | --- |
| Year | 2015 |
| Brand | BMW |
| Model | 328I XDRIVE |
| Transmission type | Automatic |
| Transmission speed | 8 speed |
| Condition | 71K |
| Price | $384 |
| Submodel | Base |
2015 BMW 750LI transmission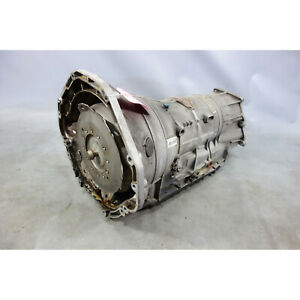 BMW 7 Series is a full-size luxury sedan that manufactures by BMW. It comprises different BMW E65, BMW E66 & BMW F01 luxury sedans. This series comes with petrol & diesel engine. This diesel series comes with three different trims- design pure excellence, Design pure Excellence signature & the M sport. And the petrol series comes with a 740Li Design pure Excellence trim & the M760Li xDrive. The luxury sedan is powered by 8-speed automatic transmission & capable of providing 0 to 100kmph sprints within 5.6secs. The BMW has an exclusive interior that comprises high-quality materials together with innovative connectivity features.
The car transmission is immensely complex. Sometimes transmission can be worn out to some transmission issues like low transmission fluid problem, leakage, slipping & the failure of the torque converter. Thus it requires transmission repairs or replacement. Sometimes the repeating cost ranges more expensive than the replacement. Hence you should choose gearboxes to be replaced. Here we deliver the high-quality used transmission that can easily be compatible with your used vehicle. Get an inquiry on the models & specifications of used gearboxes from our huge online inventory.
Specifications:
| | |
| --- | --- |
| Year | 2015 |
| Brand | BMW |
| Model | 750LI |
| Transmission type | Automatic |
| Transmission speed | 8-speed |
| Drivetrain | AWD |
| Condition | 129K |
| Prices | $881 |
| Submodel | Base, Activehybrid |
2004 BMW X3 Transmission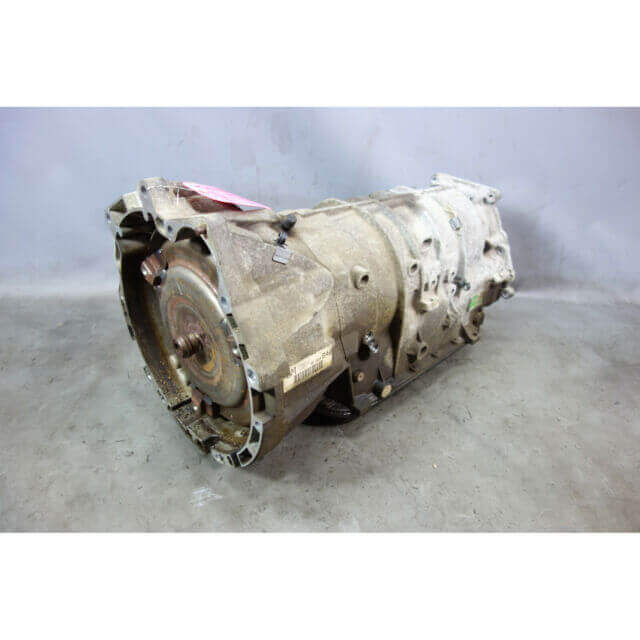 BMW X3 is a compact luxury car manufactured by BMW automakers. It is a midsize premium SUV that comprises six-cylinder engines. It has odometer readability & a climate control layout. Even it offers the navigation system readability. Buick has a 2.5-liter six-cylinder unit with a reasonable spread of torque & excellent high-speed refinement. It also demonstrates excellent traction with a superb Xdrive 4WD system. The X3 designs are more compact than the X5, but it offers a similar luxurious driving experience.
It actually uses a high-quality 5-speed automatic transmission. But sometimes, the transmission may have a problem of hard shifting. Due to this, may your vehicle didn't move. Hence it requires further replacement. Thus choose our used BMW X3 automatic transmission at a low cost.
Specifications:
| | |
| --- | --- |
| Year | 2004 |
| Brand | BMW |
| Model | X3 |
| Mileage | 92K |
| Transmission type | Automatic |
| Transmission speed | 5-speed |
| Drivetrain | AWD |
| Options | 3.0L |
| Prices | $850 |
Other BMW Models
BMW x5 transmission
BMW 328i transmission
BMW 325i transmission
BMW dct transmission for sale
BMW x3 transmission
BMW 530i transmission
BMW 528i transmission
BMW 525i transmission
bmw getrag transmission
BMW i8 transmission
BMW z3 transmission
Why choose us
Autochunks is one of the award-winning & leading transmission service providers. We provide hi-tech equipment at cheap rates. Here we have a team of ASE-certified mechanics & professional experts. This team inspects each & every unit & searches for the failure point. If the failure point has occurred, then we replace the worn & failed parts with high-quality parts. Even we provide free diagnostics on transmissions. Our experienced team provides an accurate, honest assessment & delivers on their promises.
Along with this, we offer various services that are listed below:
Offer reliable & friendly customer support.
We provide a standard warranty on qualified units.
24/7 custom care offered
Less Expensive Products
If you have more queries about used BMW transmission, then you can contact us via email, phone & customer support. If you contact us through a form, then we will happily call you. Here, our reliable team provides you with the best solution to your query, even if you are not buying our product.