Planning to replace your old & damaged Acura transmission? You won't find a better place than us. We provide you great deals on the high-quality used Acura transmission at cheap rates in the USA. Whether you have used Acura or a new one, our used transmissions are compatible with every model. Give us a call today for more inquiries. Our transmission replacement services are the best service possible to offer low-priced used transmissions for sale.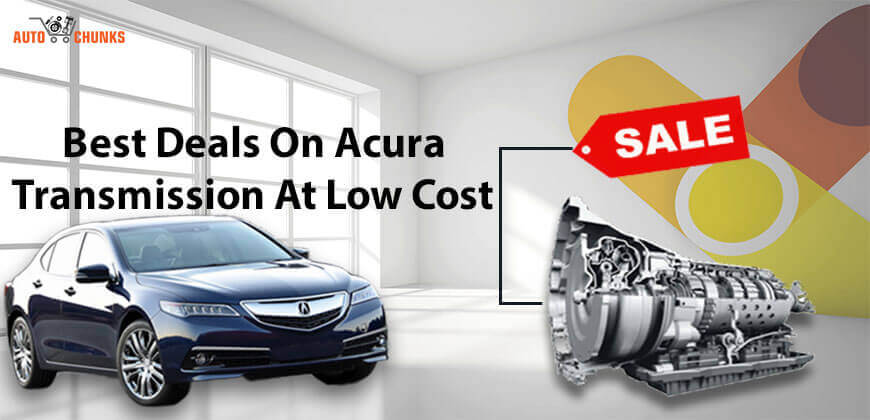 Signs It's Time for Acura Transmission Replacement
Acura is a division of Japanese brands that launched in the United States. This company manufactures performance & high-performance luxury vehicles. It uses high-quality components such as transmission, engines, alternators, radiators & many more. But the problems arise in transmission because of loss of forwarding gears, overheating & loss of reverse gears. These problems can wear out your gearbox quickly. Driving with malfunctioning components can danger your life.
Acura has several transmission problems, such as failure of the torque converter, 3rd gear clutch pack, & entire transmission. Mostly, these transmission problems occurred in an automatic transmission, not in manual transmission. Even it had a widespread defect within the transmission, i.e., complete transmission failure at around 148,000 miles. Because of this, aura transmission wears out quickly. Repairing again & again can drain your bank balance quickly. Hence, choose the replacement.
Hence, you should replace the damaged components with another one. Buying used transmission is the best alternative to save your money & time. Our Acura transmission fits into your budget & they offer the best performance to your vehicle.
How to Purchase Acura Used Gearboxes Online
Looking for the used Acura transmission (automatic & manual)? Go no further! We have over 100,000 high-quality transfer cases under your budget. At Autochunks, we provide gearboxes shipped directly from the factory at wholesale prices. Regarding authenticity & productivity, We are one of many trustworthy preferences. All these transmissions are accessible with a comprehensive & appreciable guarantee period. Our transmission is the most reliable component you can buy & it will last you a long time. Our experts provide a free installation service for your transmission. Here we offer rust-free, quality inspected used auto parts. Our stock contains a wide range of gearboxes in all makes & models.
Autochunks is the best place to buy the used components at a low cost. Our network of salvage yards offers a high-quality auto transmission with low mileage, a great warranty & the best customer service. We have different 4speed, 5 speed, 6 speed automatic, or manual transmissions available in all makes & models. We have proudly been a source for cheap & reliable used automotive parts for domestic & imported vehicles. Our offered transmissions are cleaned, tested & inspected before shipping. Our vast majority of parts come backed by a standard warranty.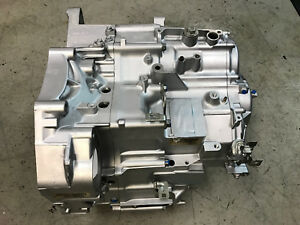 Features
Our used transmissions offer excellent & fantastic performance.
We offer well-built, reliable transfer cases that exceed OEM standard specifications.
Our expert technicians inspect & test all these transmissions.
High-quality products are offered at a low cost.
Standard warranty offered for defectives.
Types of transmission services we offer
At AutoChunks we offer different types of transmission for different fuel category engines. Here, all these transmissions are inspected & tested under dynamometer testing. These transmissions even exceed & meet the OEM standard specifications. Below, we have discussed some automatic & manual transmissions of the Acura brand.
Automatic transmission
Acura is a luxury vehicle brand that manufactures various vehicles with automatic transmissions, such as Advance package, A-Spec Package, Base, Premium Package, Advance Package & many more. But it has disastrous problems with total transmission failure. Mostly, these transmission issues occur between 100,000- 130,000 miles, but it cost over $4,000 for repairs. Thus, instead of choosing to repair, go through replacement. We have a huge inventory of used Acura automatic transmission at a low cost. These transmissions are more reliable & durable.
Manual transmission
Acura also manufacturers vehicles with manual transmission. And these transmissions offer long-lasting performance. Even these stick shift does not require high & routine maintenance & servicing. Here we deliver high-quality used manual transmission at cheap rates. Even these transmissions are backed up by the standard warranty. All these transmissions are completely inspected & tested within the factory specifications.
Availability of Used Acura transmission Models for Sale!
Autochunks offer multiple types of transmission all available makes & models. Even this transmission reliably works with every fuel type engine. Below, we have discussed some most popular transmission models.
2018 Acura ILX Transmission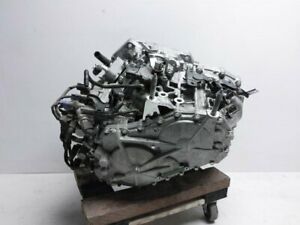 We have a huge inventory of used Acura ILX transmissions for sale at cheap rates. It is removed from a compact executive car. This car comprises 8-speed transmission with steering-wheel-mounted paddle shifters. It has more upgraded infotainment features & more driver assists. This vehicle has a 201 hp four-cylinder that mated to smooth eight-speed automatic transmission. The fuel economy of ILX has ratings of 24 mpg in the city & 34 mpg on Hwy.
Autochunks deals with top-quality transmission at cheap rates. We are the leading & trustworthy dealer of used Acura transmission in the USA. Buy Now! Book Your order now!
Specifications
| | |
| --- | --- |
| Year | 2018 |
| Brand | Acura |
| Model | ILX |
| Transmission type | Automatic |
| Condition | 42K |
| Options | 2.4L |
| Prices | $851 |
| Submodel | Base |
2013 Acura RDX Transmission
Acura RDX is a compact luxury crossover SUV. It comprises 10-speed automatic transmission with a turbocharged engine. Every RDX is powered by a 272-hp turbocharged 2.0-liter four-cylinder. It has a responsive gas pedal at low speeds. These turbocharged engines make a noise a bit like NSK with high pitched roar during acceleration. Even the brake pedal diminishes the experience due to inconsistent firmness & responsiveness. RDX is one of the least expensive models that come with more features than base versions of competitors. This supercar is trimmed with high-quality materials.
Acura RDX has several transmission problems in the shifting & ability to shift gears at low speeds. these problems are too sensitive & thrown out of gear by minor bumps in the road. This unpleasant driving experience forces the driver to change their driving way. Thus for feasible & safe driving, you should replace your transmission. You can replace this transmission with our used Acura RDX transmission. These gearboxes are easily available online at cheap rates.
Specifications:
| | |
| --- | --- |
| Year | 2013 |
| Brand | Acura |
| Model | RDX |
| Transmission type | Automatic |
| Condition | 60K |
| Prices | $701 |
| Options | 3.5L |
| Submodel | Base |
2015 Acura TLX Transmission
Acura TLX is an executive car design in Acura's Los Angles Design studio. It features 272 hp turbocharged 2.0-liter four-cylinder mated with 10-speed automatic transmission. In this vehicle, quick, positive shifts & a wide gearing range help optimize sporting performance & driver control. Moreover, it upgraded the torque capacity for type S power with the increased gear strength. TLX has an excellent exterior design with dramatic proportions & a tech-forward cabin. There are all-new V6 engines that are exclusive to TLX type S.
But some common failures occurred in transmission like the torque converter, 3rd gear clutch pack & the entire transmission due to blocked oil passages. The gearbox may also damages due to heat-related internal damage. This transmission failure becomes more expensive. Thus you need to replace the damaged transmission system with another one. Replacement can enhance your used vehicle lifespan. Thus choose a replacement with our used Acura TLX transmission.
| | |
| --- | --- |
| Year | 2015 |
| Brand | Acura |
| Model | TLX |
| Transmission type | Automatic |
| Condition | 53K |
| Options | 2.4L |
| Prices | $821 |
| Submodel | Base, RS |
2007 Acura TSX Transmission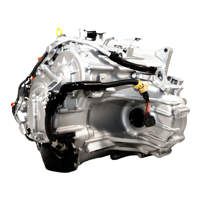 Acura TSK is a compact executive car that manufactures under the Acura division. It delivers enough sportiness while maintaining solid credentials as well as a rounded & capable car. It comprises a 2.4L i-VTEC 4 cylinder engine that delivers 201 horsepower with 5-speed automatic transmission. In this vehicle, the automatic transmission includes Sportshift manual override &steering wheel paddles. It can work with 5 speed automatic or no charge 6-speed manual.
Acura TSX is an affordable luxurious car. But it had some transmission problems that can lead to expensive transmission repairs. due to these particular issues, its ranks as the third-largest problem for Acura TSX owners & drivers. For these issues, transmission repairs are often complex & costly. Hence you should replace your damaged transmission with another one. Choose our used Acura TSX transmission for your used vehicle to enhance its performance.
Specifications
| | |
| --- | --- |
| Year | 2007 |
| Brand | Acura |
| Model | TSX |
| Transmission type | Automatic |
| Condition | 130K |
| Prices | $266 |
| Submodel | Base |
Other Acura Models
Acura TLX manual transmission
Acura RDX transmission
Acura TSX transmission
Acura Integra manual transmission for sale
Integra GSR transmission
Acura NSX transmission
Acura legend manual transmission
Acura ilx transmission
Acura RL transmission
Schedule Your Transmission Service Today- Contact Now!
Autochunks is one of the largest Acura transmission service providers in the USA. We provide every type of transmission service for both domestic & imported vehicles. We provide the inspected & tested transmissions at a low cost. During the last inspection, each transmission is Dyno tested to ensure the proper performance. Below we have discussed some reasons to choose us for your transmission needs:
Experience you can trust: At Autochunks, we have ASE-certified technicians, have experience in dealing the different transmission issues. Our experience is an invaluable asset for you & your vehicle.
High-Quality Work: We offer you high-quality work by providing a nationwide, no-hassle warranty option. We believe once you gained our transmission, then your vehicle issue is resolved.
To get more inquiries about using Acura transmission, you can contact us via email, call, by customer support. We will happily call you & provide the best solution to your query.